Simple Art Lesson Plans: Written Reflections of Famous Art
Art and language arts go hand in hand. Beautiful words and images can be seamlessly integrated together in many lessons. Connecting simple art lesson plans to a language arts lesson can help add interest and allow students with an artistic side to shine. Students who have strong spatial intelligence in the Mutiple Intelligences will also do great with this activity.
Even if students cannot draw, they can still learn about art and its beauty. In addition, any student can turn in a neat and colorful piece or a well-thought out reflection.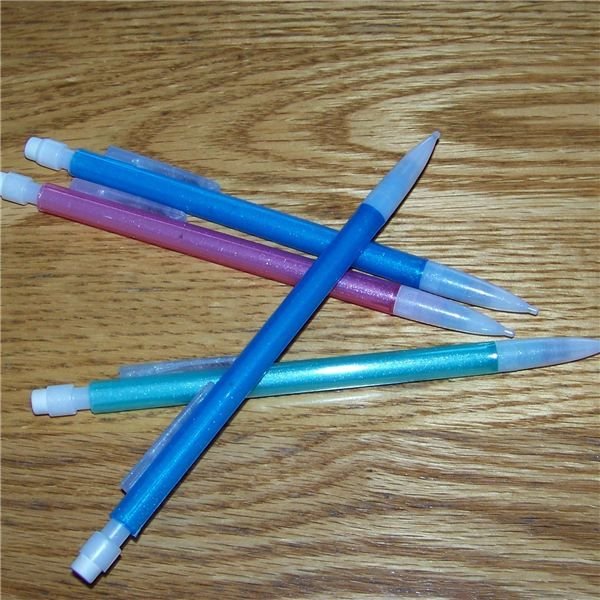 Art as a "Bell Ringer" or Opening to a Lesson
One way for students to appreciate art is to just spend a little time looking at famous pieces. As a "bell ringer" or an opening activity to engage students, teachers can ask students to respond to famous pieces of art. Language arts teachers can connect the art pieces to the time period of a novel being read in class or to a theme being studied. Or, language arts teachers can connect the art to areas being researched in the classroom or for visual aids for speeches given by students.
This response is a reflection of how the art piece makes the student feel, what memories the piece can dredge up from his or her memory, or a written description of what the student sees. Teachers can discuss the saying, "Art is in the eye of the beholder" before beginning the reflection activity.
Teachers may first need to model responding to art piece themselves. They can point out important images, techniques or colors in the art. Or, they can give students some background about the artist and/or the artwork itself. Sometimes, when teachers just give students the title of a piece and ask them to write how the piece makes them feel, they will be able to start writing a great reflection.
Each student might see something different in the art piece. There is no right answer in this writing activity; however, students need to give an adequate explanation of their opinions. Or, they need to write a good description of what they see. Hopefully, students will learn how to appreciate a variety of art.
Finding Art for Written Reflections
Some students are not familiar with classic art pieces that can be found in reference books in your own school library. The Art Institute of Chicago Art Access website has 12 pieces of art that teachers can access and enlarge to show to students.
In addition, the Metropolitan Museum of Art website has a Collection Database, Heilbrunn Timeline of Art History, Recent Requisitions, etc. of its artwork. Teachers can click their way through the links to find great art for their students to view as well as learn about the artists, subject matter and/or time period.
Connecting Art and Writing
Students can write beautiful poems and pair the poems with gorgeous simple art that they make. If students complete the pieces in a language arts class, teachers should focus on the written poetry and the neatness of the art.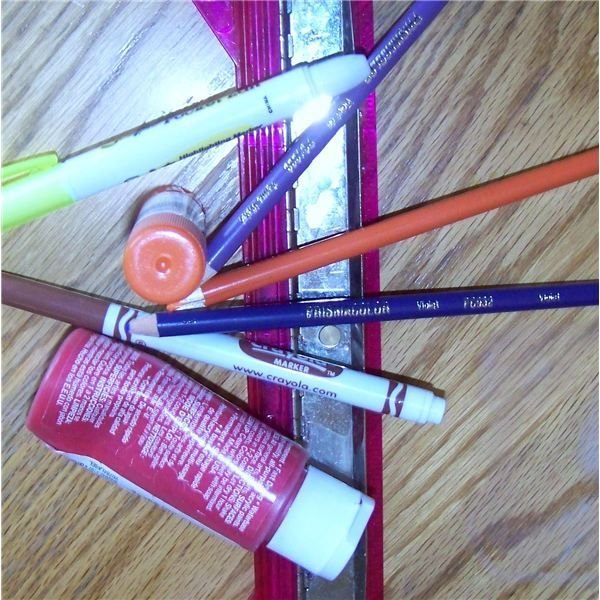 Poetry and Simple Art
Students can use this water color art project to create beautiful leaf art. Then they can write an original poem around or over the created art. If teachers do not have access to watercolor paints and/or the watercolor paper, they can still complete this poetry writing activity with fall leaves.
For example, another variation on creating a leaf art background is to find interesting leaves with pronounced veining. The students can place the leaf under any paper and color over it with crayons or colored pencils. The impressions of the leaves will be left. Then, students can write their poem in permanent marker over the leaf impressions.
One last variation is to paint the backs of leaves with tempera or acrylic paint and press the painted side of the leaf to paper. Students can press several leaves with different colors. After the paint dries, students can write their poems on the art.
Research and Art
Before students make the art, they can research the famous artist Picasso and complete a short research paper. In addition, they can research his famous art pieces to replicate. The Picasso art project can be completed in class and shared after students complete their research papers.
Group Presentation and Recycled Art
Another interesting art project is the recycled shoe art project. Students can discuss ways they can recycle, research how their community and/or school recycles. Students should be broken into small groups of 2-4 students for this project. They can first complete their first person research by interviewing people.
Then, they will need to create a PowerPoint of their findings. The students can present their findings to the class along with the visual aid of their recycled art project. The recycled art piece and PowerPoint should be completed by the group as a whole. It works best if the groups are kept small.
These simple art lessons go quite nicely with many writing activities in the language arts classroom. Written words and art express beauty. Pairing them just makes sense.