Frost Bitten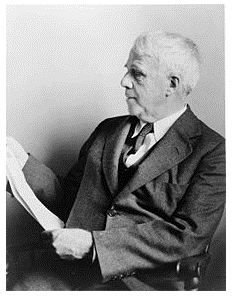 I felt great. I had just taught an amazing lesson on annotating poems. Students gave me high-fives as they walked out the door. Finally, they would be writing intelligent analysis in their poetry essays
My joy turned to horror as I read "This poem was awesome" 4,789 times. I cried, as stunned students snickered at my suffering. Seconds before peppering the class with heavy duty 24-gauge staples, I had an idea: maybe I should come up with a list of poems by Robert Frost with Robert Frost teaching activities instead. I put the stapler away, called my psychic, and canceled my free consultation.
I had work to do. I had to create a list of poems by Robert Frost along with a list of activities. Here's what I came up with:
Teaching Poems by Robert Frost
Robert Frost Poems and Teaching Activities
This post is part of the series: Teaching Famous Poets
These famous poems by famous poets are excellent for high school and middle school. Each list comes with lesson ideas and links to the actual poem.