Assigning a Self-Evaluation Essay: Interesting High School Essay Topic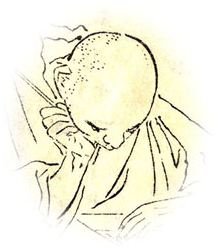 Are you as sick of reading boring essays as your students are of writing them? Try this one for a change of pace.
Assignment Procedures
Assignment: Highlight important aspects of your background in a self-evaluation essay with the purpose of getting a job.
Prewriting - Do some research on your audience. If you're looking to get a job, you should know something about the company you want the job with. If there is not a specific company in mind, research a particular field. You may also want to talk to somebody currently in the field in which you are interested.
Prewriting - List your accomplishments. List all your educational and work experience. List any attribute or accomplishment that may impress a potential employer.
Drafting - Be sure to grab the reader's attention in your opening. The human resources director reads hundreds of letters each day. Give him or her a reason to continue reading yours.
Drafting - Minimize. Rely only on the most important facts. I think it's great that you rescued a caterpillar from the two bricks your brother was about to use to crush them 14 years ago, but nobody else cares, unless of course you're applying as a job with the humane society.
Revising - Check for coherence. Make sure your self evaluation is well organized. Make sure the message is clear, that your accomplishments fulfill the needs of the person reading it, and that your closing paragraph summarizes ideas mentioned in the opening paragraph.
Revising - Check for spelling and punctuation. Your self-evaluation must reflect professionalism and be as close to perfect as possible.
This post is part of the series: Reasoning in Essays
Using reasoning and intelligent thought is a rare commodity in high demand.