Alice in Wonderland Lesson Plan with Downloadable Reading Guide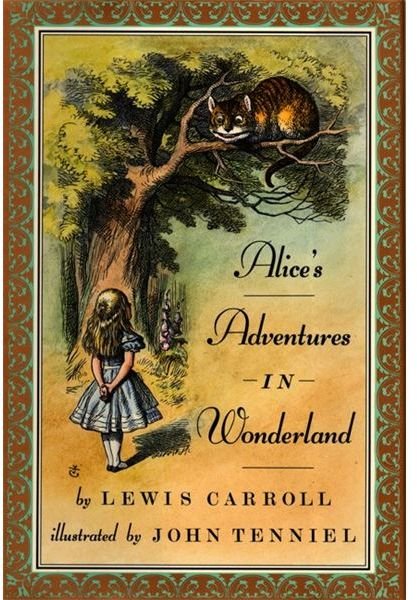 Lewis Carroll's novel "Alice in Wonderland" has been portrayed on stage and screen many times. Chances are, many of your students are familiar with Disney's blond haired, blue dressed Alice or even with the red headed Alice who befriends Johnny Depp's truly Mad Hatter. However, you may be surprised at how few of them have actually read the novel in its entirety and are unaware that some events depicted in the film versions are actually from another Carroll novel, "Through the Looking Glass," which also features Alice as the heroine.
What was once childhood bedtime reading has for the most part been relegated to a dusty bookshelf. I suggest you take it down, dust it off and teach Alice the way it was meant to be taught: chock full of symbolism and offering a variety of comparisons to other works of literature, including both "Coraline" and "The Wizard of Oz."
Teaching the Novel
"Alice's Adventures in Wonderland" introduces readers to the young heroine Alice. Bored one day sitting by the riverbank, she decides to follow a white rabbit down into his rabbit hole. She never once worries about how she will emerge from the hole. This is fitting, considering she falls and falls until she lands in Wonderland, a place where things are never quite what they seem. She grows. She shrinks. She meets the Mad Hatter and the March Hare. She grins at a Cheshire Cat and talks of "shoes and ships and sealing wax" with other characters. Her visit to Wonderland culminates with a game of croquet with the truly crazy Red Queen and her army of cards.
Then, she wakes up! Was it all a dream? Or is Wonderland real? Use the downloadable PowerPoint with guiding questions for each chapter and have fun exploring Wonderland with your students.
Downloads
**Alice in Wonderland Chapter Questions
**
This post is part of the series: Alice, Coraline & Dorothy: Comparing Three Heroines
Young readers will be captivated with the fantasy stories of "Alice in Wonderland", "Coraline" and "The Wizard of Oz". Compare the three heroines in this series of lesson plans.