PowerPoint & Multimedia Lesson Plan on the Life Cycle of the Butterfly for Grades 4-6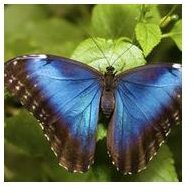 Media can be as simple as a PowerPoint of the stages to a video on the life cycle of a monarch. Photos used in conjunction with a live
chrysalis give students a hands-on experience.
Materials needed for multimedia lesson plan include -
Computer
Multimedia projector and screen
Digital camera and/or disposable cameras
Live chrysalis
Videos or DVD's on butterflies
Butterfly books
Journal books for recording observations
Art supplies
Objectives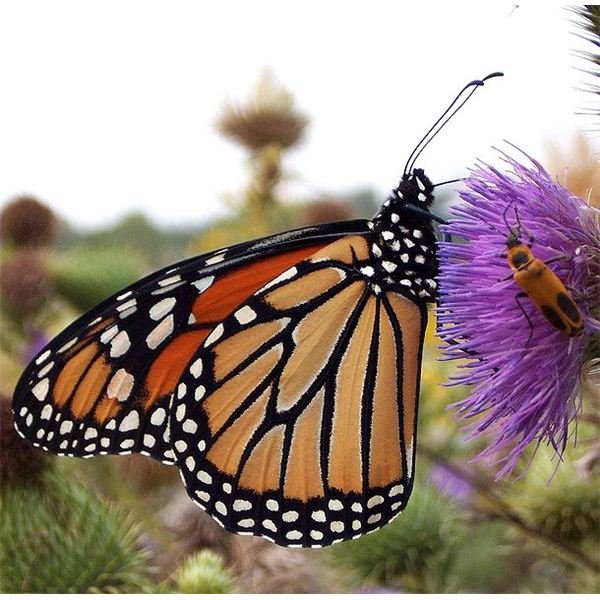 This multimedia lesson plan achieves two sets of objectives. The objectives for science are that the students observe and understand the life cycle of the butterfly, as well as recognize and label the different stages. The objectives for technology are that students are able to recognize and use available technology for demonstrating understanding of the topic.
Assignments
This lesson plan focuses on grades 4-6; however, it can be modified for younger students.
Assignment 1
Introduce students to the life cycles of the butterfly with a PowerPoint presentation (Click here for a downloadable PowerPoint presentation.)
Bring in the live chrysalis.
Have students observe the chrysalis, recording in their journals the changes they see.
Give students access to a digital camera or disposable cameras to photograph changes.
After chrysalis is open, have students create a slide show of their photographs to share with classmates or parents.
Assignment 2
Provide students with picture books on butterflies.
Divide them into small groups (3-4 students).
Have each group pick one book to read together.
Have students create pictures of the life cycle of a butterfly in the same manner as the illustrations of the book.
Post their pictures around the classroom.
Assignment 3
Show students the National Geographic video for children on the life of butterflies
Have students brainstorm facts they learned from the video. List them on the board.
Divide students into pairs.
Assign each pair a specific butterfly to research on the computer.
Have students find at least five facts about their butterfly.
After they have found their facts, have them illustrate at least two of their facts.
Have each pair present their facts and illustrations to the class.
Assignment 4
Make a list of butterfly vocabulary on the board, along with pictures that illustrate the words.
Have students pick one word and write it down the side of their journal page.
Ask the students to create an acrostic or name poem (See this link for directions on how to make an acrostic) using the pictures on the board as a reference for their poem.
Edit poems. Have students rewrite them on lined paper.
Display their poems around the room alongside the pictures.
Assessment
Informally assess students through their participation in the group activities, questions asked during class, and completed projects. Formally assess students from their journal observations, their research project and the poem they write. Students should be able to coherently discuss, write and illustrate what they know about the life cycle of butterflies.
A multimedia lesson plan on the life cycle of butterflies gives students a well-rounded understanding of the stages of life as well as a strong understanding of the vocabulary used in learning about butterflies' life cycles.
References:
Resources: