Elementary Lesson on How to Make a Journal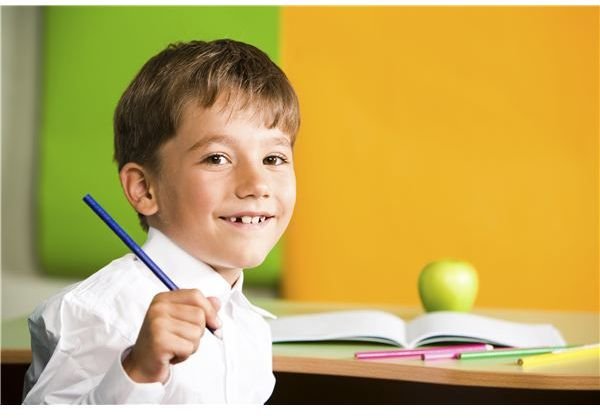 Letting Students Make Their Own Journals Is a Smart Idea
When you show your students how to make their own journals, you are not just saving cash. You are turning an English project into a cross-curriculum project. You can incorporate math, art and even social studies or health into a journal-making lesson.
Math Lesson
To bring math into the lesson, talk to the children about how many pages their journals will need in order to write one page a week for the rest of the school year. Pull out the calendar so they can count the remaining weeks in the school year. Remind them to leave out the weeks they will be out on Christmas or spring holidays. Have them count out the number of pages they'll need before they start making their journals.
Incorporating Health and Social Studies
To make health or social studies a part of the lesson, encourage students to design a journal cover that shows how special and unique they are or a cover that reflects the world around them. Of course, art will be a part of the lesson no matter which of these subjects you stress for the journal decorating session.
Materials Needed
Beginning writers do best with third row handwriting paper, so it makes sense to use this paper to create journals. To make a journal for a child who is still practicing his or her handwriting skills, you'll need:
Three "O" rings
Two pieces of poster board or lightweight cardboard
Enough sheets of handwriting paper to last through the rest of the school year plus extras, just in case
Two binder clips
Hole punch
Art supplies for decorating the journal cover.
Procedure
Sandwich the handwriting paper between the two pieces of poster board. Clip the binder clips on the right side of the paper sandwich to keep them from shifting around. Use the hole punch to make three evenly spaced holes on the left side of the paper sandwich. Put an "O" ring through each set of holes. Remove the binder clips. Use the art supplies to decorate the poster board covers.
This post is part of the series: Elementary School Journal Ideas
Teaching elementary school students to journal encourages them to learn to express themselves creatively and helps reinforce basic English skills.