The Best Infant Toys For Infant Growth Development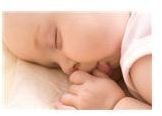 Best Infant Toy Selection
Oftentimes, new parents are overwhelmed by which toys are the best toys for their infant. As a parent, I have faced these similar
decisions as to which brand of toys my baby would enjoy and learn from the most. Some toys are more for visual development while others are designed for physical development. All in all, there are some that I feel beat out the others when it comes to quality and effective learning.
Here is a list that you may find useful when searching for the best infant toy brands for your precious one as well as their average prices.
Lamaze
All of the Lamaze brand infant toys have bright colors and various textures for both visual and tactile sensory stimulation. Many of them make noises when shaken for they either have a rattle inside or bells on the ends that babies love to listen to, improving listening skills and developing their sense of hearing in the process. Some of the toys made by this company include stuffed animals, playmats, listening activities, and chew/teething toys. All of their products I have found to be soft, colorful, and well-made. The rattles and ribbons used for texture exploration and the rubber pieces for teething, have stayed in tact and have survived a lot of drool!
Great toys made my Lamaze include:
Mortimer the Moose- $12.99
Octotunes- $26.99
Chime Garden- $21.99
Lamaze First Mirror- $23.99
Spin and Explore Garden Gym- $27.98
On the Go Travel Playgym- $39.95
My First Fishbowl- $21.99
One, Two, Buckle My Shoe (Board Book)- $5.25
Balancing Bug Stacker- $15.99
Eddie the Elephant (he was my son's favorite!)- $12.99
Lamaze Toys can be purchased at the following retail stores or online:
Babies R US/Toys R US
Target
Amazon (online)
Learningcurve.com
Geniusbabies.com
Learningthings.com
Sassy
Sassy infant toys are designed to achieve learning and sensory stimulation at various developmental stages in an infant's growth. There are some that are black and white colored for newborns and some that are brightly colored for infant 3 months and up. Many of their toys are made with good materials, are soft and textured, or are made to fit perfectly in that tiny little hand when first learning to grasp. (However, they are never too small to be choking hazards!)
Some of the Sassy products include, rattles (including wrist and foot), tethers, playmats, mirrors, attachable toys for strollers, cribs, and car seats, puzzles, books, and dolls. All of these are great for auditory, visual, oral exploration, physical and cognitive development.
I personally have enjoyed watching my son play with Sassy toys. As an infant, he used to grasp them, bat at them, and teeth on them all day, no matter where he went! I really love how they are so portable and can attach to his car seat and his stroller. They used to always keep him entertained!
Some of the Sassy infant toys I would suggest along with average pricing are:
Gummy Guppy- $2.49
Teething Wing Dragonfly- $2.99
Beginning Bites- $5.95
Curious Counting Crab (Leap Frog Baby)- $9.99
Busy Bugs On Board- $9.99
Lively Links- $5.99
Baby's First books- $13.99
Me in the Mirror- $12.99
Wrist Rattles- $7.58
Lily Pad Lagoon Playmat- $58.88
Baby's First Toys Gift Set- $14.99
Peek-A-Boo Blocks- $15.99
Here is a list of the following stores where these toys are available(in-store and online):
Babies R US/Toys R US
Target
Wal-mart
BabyEarth.com
Amazon
Infantino
Infantino toys are similar to those of Sassy, but they also have more advanced toys as well. They are of good quality, have bright colors and a variety of textures, but will also offer your infant a chance to grow physically through challenges the toys present. For example, there are sorting toys and activity stackers that challenge fine motor skills as well as cognitive skills. They also make toys that are suitable for car seats, strollers, cribs, and playgyms.
Ring-A-Links- $3.99
Activity Blocks- $12.99
Jumbo Shape Sorter- $11.99
Activity Stacker- $16.99
Movers and Shakers- $10.99
Press and Spin Farm Friends- $19.95
Baby Beach Band- $17.96
Spiral Spin Top- $13.99
Colors and Shapes Puzzles- $9.99
Loopapalooza- $16.99
Monkey's Jungle Retreat Activity Gym- $59.99
Crib Tunes Puppy and Friends- $29.99
2-in-1 Activity Mirror- $16.99
Playtime Activity Center- $24.99
Wrist Rattles and Foot Rattles- $4.49
Surfboard Tummy Time Mat- $21.99
Activity Triangle- $15.99
Giggle Ball Toy Set- $10.99
Here are a few stores where these Infantino products can be purchased (as well as online):Wal-Mart
Toys R US/Babies R US
Barnes and Noble
geniusbabies.com
Target
Other Infant Toy Companies
Some other companies that make some of the best infant toys for infant growth development include:
Manhattan
Hasbro
Cloud B (Cloud B sheep crib soother)
Baby Einstein (especially for books and music)
LeapFrog
Leaning Curve
Munchkin
Playskool
For more information on other great infant toys and brands, click here.
Have fun with your baby while they play and learn!
This post is part of the series: Infant Brain Development and Sensory Stimulation
This series discusses the significance of sensory stimulation by parents on an infant's brain development and overall health. You will find information on how an infant's brain grows and what kind and specific make of toys are suggested to optimize infant learning.