The Need to Prepare
I've compiled a college bound reading list. I've prepared my these recommendations based on the numerous university literature classes I've taken on my way to a Masters Degree in literature and beyond (just think, my parents thought my English Degree would be useless; as soon as I can afford a telephone, I'll call them and tell them they're wrong) and my twelve years as a high school English teacher preparing students, just like you, for college.
Novels by American Authors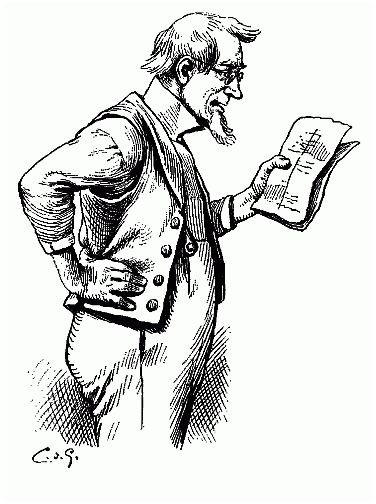 College reading lists vary by university. This college bound reading list surveys the books most often read or discussed on campuses throughout the United States.
The Scarlet Letter – My 10th grade English teacher made me read this. I hated it. I read it in college and several times since. I loved it.
The Adventures of Huckleberry Finn by Mark Twain – Ernest Hemingway said, "All modern American literature comes from one book by Mark Twain called Huckleberry Finn."
The Great Gatsby by F. Scott Fitzgerald – Fitzgerald examines the corruption that characterized the roaring twenties through one of literature's most memorable characters, Jay Gatsby.
A Farewell to Arms, Sun also Rises, and The Old Man and the Sea by Ernest Hemingway – These three Hemingway titles find there way on high school and college campuses quite often. They're also great reads.
Fahrenheit 451 by Ray Bradbury – Books are illegal. Firemen burn them. Scary.
My Antonia by Willa Cather – Cather's pioneer tales offer a realistic alternative to shoot 'em up cowboy stories.
The Awakening by Kate Chopin – Chopin caused controversy with her tale of adultery and the oppressiveness of marriage, the kind of stuff left-wing college professors like.
The Red Badge of Courage by Stephen Crane – Crane's realistic war portrayal has appeared on college reading lists for decades.
Moby Dick by Herman Melville – Captain Ahab goes on a monomaniacal quest for the great white whale.
To Kill a Mockingbird by Harper Lee – Lee looks at racism, institutional and personal, from the perspective of a child.
Of Mice and Men and The Grapes of Wrath by John Steinbeck – Make sure you have a handkerchief ready when you read these Steinbeck classics.
Uncle Tom's Cabin by Harriet Beecher Stowe – When Stowe met President Lincoln in 1862, he is said to have exclaimed, "So you are the little woman who wrote the book that started this great war!" This was a compliment, by the way.
Plays, Short Stories and Essays by Americans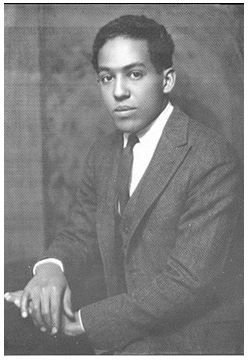 Selected Essays by Ralph Waldo Emerson and Henry David Thoreau – Familiarize yourself with transcendentalism.
Poe's Short Stories – You've probably read quite a few already. "The Fall of the House of Usher," "The Masque of the Red Death," and "Murders in the Rue Morgue" are three you may not have read that you may want to look at.
"Billy Budd" by Herman Melville – Melville's most popular short story narrates the life of a holy sailor.
Selected Short Stories by Nathaniel Hawthorne – "Young Goodman Brown," "Rappacinnis's Daughter," "The Minister's Black Veil," and "Dr. Heidegger's Experiment" are popular.
"The Celebrated Jumping Frog of Calaveras County" by Mark Twain – Twain's most widely read short story takes a satirical look at an easterner out west.
"An Occurrence at Owl Creek Bridge" by Ambrose Bierce – Peyton Farquhar is to be hanged from Owl Creek Bridge, but he escapes. What happens next?
"The Open Boat" by Stephen Crane – Four men row to safety after their ship sinks. Who survives? Not who you think.
"To Build a Fire" by Jack London – It's cold. Build a fire or die.
The Crucible by Arthur Miller – Miller's look at the Salem Witch Trials resembles the "witch hunt" of the 1950s.
Leaves of Grass by Walt Whitman – Whitman's collection of poems should be taught and are.
Works from the Harlem Renaissance – James Weldon Johnson, Langston Hughes, and Zora Neale Hurston are a few of the many brilliant writers of the Harlem Renaissance.
College Bound Reading List Additions

Other authors worth checking out (as if the above list weren't enough) include Sherwood Anderson, Pearl S. Buck, Truman Capote, Emily Dickinson, Theodore Dreiser, William Faulkner, Robert Frost, Washington Irving, James Fenimore Cooper, Sinclair Lewis, Toni Morrison, Frank Norris, Eugene O'Neill, Upton Sinclair, Kurt Vonnegut, Alice Walker, Robert Penn Warren, Edith Wharton, Tennessee Williams, and Richard Wright.
Let me know what I've missed with a comment below.