A Collection of Study Guides for 11th & 12th Grade English: Plays, Novels, AP Test Prep & More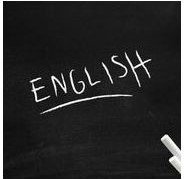 How to Use This Guide
Typically, 11th and 12th grade English focus on American and British literature, respectively. In most public high school systems, juniors
are preparing for exit-level writing examinations that they must pass to graduate. In some states, the exit level test is actually in the senior year. Many 11th and 12th graders are preparing for the Advanced Placement examinations in English Language and Composition and English Literature and Composition, which confer college credit if you get a score of "3" or higher.
This guide will help all juniors and seniors who are working their way through some of the more challenging works in their syllabus, and will also help those preparing to sit for the Advanced Placement tests.
11th Grade — American Drama: Arthur Miller and Tennessee Williams
The works of Arthur Miller — particularly "Death of a Salesman" but also "The Crucible" at times. Miller's themes tend to focus on the greed endemic to the corrupted American Dream that started to take hold in the latter part of the 19th century. While greed itself is timeless, many of Miller's other themes are even more so: the complicated relationship between parent and child; the many elements that go into a man's self-confidence; and what it means to be honest and ethical all appear in Miller's works.
Tennessee Williams' most frequently read play in high school is "A Streetcar Named Desire." Williams' plays boil over with passion, lust, jealousy and greed, as the characters' inability to overcome their primal impulses drags them down, again and again. These articles will help you as you read this emotionally charged play.
11th Grade — American Novels in the 19th Century: Hawthorne and Melville
Two of the more commonly studied novelists from the 19th century in American letters are Nathaniel Hawthorne and Herman Melville. Of particular interest in high school literature classes are Hawthorne's "The Scarlet Letter," which details the response of a Puritan town to a wife guilty of adultery, and Melville's "Moby-Dick" — which is dedicated to Hawthorne: Melville was so taken by Hawthorne's gritty response to the utopian ideas of Thoreau, Emerson, Whitman and others that he took the tale of Hester Prynne as inspiration to write the famed story of the white whale.
These articles will help you read and understand "Moby-Dick" in your literature class.
11th Grade — American Novels in the 20th Century: Fitzgerald and Hemingway
Even though it's close to a century since some of Fitzgerald and Hemingway's novels were written, they still appear on just about every 11th grade literature list. Fitzgerald is generally represented by the cautionary tale from the Jazz Age about Jay Gatsby, whose criminal shortcut to the American Dream ends up with him dead, floating in his pool. These articles will help you as you study "The Great Gatsby."
Ernest Hemingway was a contemporary of Fitzgerald's, and they even enjoyed a semi-friendly rivalry in their writing. Fitzgerald's writing is fastidious, teeming with meaning in every syllable. Fitzgerald edited his novels so thoroughly that they each took almost a decade to come to publication.
Hemingway, on the other hand, was not only known as a man of action, but his novels hop from event to event, with a minimum of description, with almost no spare words. The ending scene of "The Sun Also Rises," in which the protagonist walks down the street in the rain, just after the death of his beloved and their child, is so sparsely written that his cold grief washes over the reader, chilling his blood far more than five pages of emotional venting would have. Both "The Sun Also Rises" and "A Farewell to Arms" frequently appear on 11th grade reading lists; occasionally, "The Old Man and the Sea" will as well.
12th Grade: Shakespeare
It's very unusual to see a 12th grade English class that does not center around British literature. It's even more unusual to find a British literature class that does not explore the works of the Bard — William Shakespeare. Author to over 150 sonnets and to more than 35 plays, Shakespeare is generally represented in senior English by "Macbeth," "Hamlet" or "Othello," and by a look at some of his sonnets.
12th Grade: British Novelists
Charles Dickens doesn't make this list, because his novels usually appear in middle school ("A Christmas Carol") or ninth and 10th grades ("Oliver Twist," "Great Expectations" and "A Tale of Two Cities"). However, in 12th grade, you can run into Jonathan Swift's "Gulliver's Travels," the Bronte sisters' "Wuthering Heights" and "Jane Eyre," and you can also hit Jane Austen's "Pride and Prejudice." From the 20th century, it's not unusual at all to see George Orwell's "Animal Farm" or "1984" on literature lists. These articles will help you understand some of these novels you may see in 12th grade lit.
Advanced Placement Test Preparation
All of these articles are geared to prepare readers for essay prompts that will come with the Advanced Placement English Language and Composition and English Literature and Composition examinations. Reading these articles will make you familiar enough with the work in question to discuss the book in preparation for the rigorous examinations.
References
All material from linked Bright Hub Education articles and guides.