Shaping Your Philosophy on Education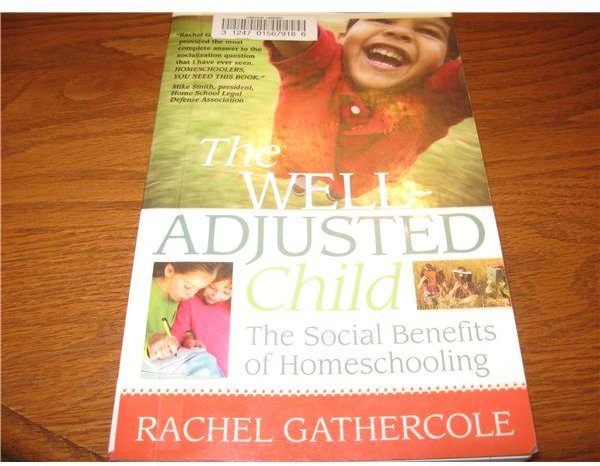 What are recommended first homeschooling books? If you're trying to answer this question you're probably looking into beginning homeschooling, and you care about making a wise decision for your child's education. Maybe your child has been in a traditional school setting, and you're wondering if it's there's a better fit. Or, maybe your child is still young, and you're thinking ahead at what it would look like to homeschool. Maybe you've already decided you want to homeschool, and now you need practical wisdom on how to go about this undertaking. Wherever you are at in your journey of deciding what will work best for your child's education, the followng books can help shape your decision, and give you practical advice.
Before I began homeschooling, I read books and attended homeschool group meetings for a year. My husband and I also checked out our public school and two private schools, with our son, and we prayed the way through our final decision to homeschool. As I went through the process of thinking through if I could feasibly undertake the education of our child, I wanted to be equipped with knowledge. Reading about different philosophies of education is one way to do this. So the first portion of the article is dedicated to giving you resources to help you shape how schooling would look for you at home.
The second portion of the article offers resources dealing with the details of homeschooling. If you've already decided what you'd like to do, but need helpful resources to do practically think through your plan, these books will be a good guide.
The Top Five Books for Shaping Your Educational Philosophy
The Well Trained Mind by Susan Wise Bauer and Jessie Wise This book, written by a mother-daughter team, offers an extensive look at what it means to get a classical education, and the practical way to do this at home. A classical education, also called the trivium, follows a three fold approach to education starting with grammar, than moving to dialectic, and finally rhetoric. [1] The early stage of this style of learning involve memorization, and a heavy exposure to literature in all subject areas. As a child matures, there is a strong emphasis on writing, and finding an area of specialization, to have a focused passion. All throughout this style of education there is a focus on obedience and discipline in education.
Dumbing Us Down: The Hidden Curriculum of Compulsory Schooling by John Taylor Gatto John Gatto has been a teacher for thirty years and is a former recipient of the "New York State Teacher of The Year" award. He states in this book that the American school system has 'pumped out' students that are not taught to truly think for themselves, have marginal self-esteem, and are more concerned with social standing than academics. For families thinking about moving from a traditional school setting to homeschooling, this book may help shape the decision process.
How Children Learn by John Holt Like Gatto, John Holt, was also a teacher. He is used his observances from his classroom, as well as musings over family and friends' children, to shape his belief that learning is as natural as breathing for children. Many who unschool see Holt's writings as foundational. Trusting the child to lead his/her education is a foundation principal in his writing, and for anyone considering unschooling, or wanting to think through all options of schooling, this book is a recommended read.
For the Children's Sake: Foundations of Home and School by Susan Schaeffer Macaulay Charlotte Mason was an educator during the turn of the century, and she formed educational philosophies that are now used by many in the homeschooling community. This book explores her writings, which are grounded in allowing children to start school later, allowing long periods of time for children to explore nature, and reading literature that is not watered down. As you explore what styles of schooling are options, the Charlotte Mason education is one to consider.
Montessori Today: A Comprehensive Approach to Education from Birth to Adulthood by Paula Polk Lillard Maria Montessori was a medical doctor and pioneer educator who lived from 1870-1952. [2] She studied children, and found that the best education was one where the children were actively exploring their environment at a logical pace, but at a child-led pace. Children should be active, not passive learners, and learn to acquire the skills to answer their own questions. This educational approach is used in Montessori schools today, and can also be implemented in a home environment.
The Top Ten Books for Practical Information about How to Homeschool
So You're Thinking About Homeschooling: Fifteen Families Show How You Can Do It by Lisa Whelchel You may recognize author Lisa Welchel from her portrayal of Blair on the television show The Facts of Life. Now grown up, she is a homeschooling mom of three children, and this book portrays her study of over 1,000 homeschool families. Homeschooling as a single parent, teaching children with special needs, and teaching teenagers are all highlighted in this diverse resource. This is a down to earth approach to learning all about the different styles of educating at home, and it will provide details for what different styles of learning look like in a practical way.
100 Top Picks for Homeschool Curriculum: Choosing The Right Curriculum and Approach For Your Child's Learning Style by Cathy Duffy Duffy begins by asking you to come up with your own philosophy of education by helping you think through what it is you want your child to learn, and how your child learns best. She gives her top choices for curriculum from a Christian perspective, along with rankings based on what your answers were for how your child learns best.
The First Year of Homeschooling Your Child: Your Complete Guide to Getting off to the Right Start by Linda Dobson This is a comprehensive how-to guide for homeschooling. You'll help shape your philosophy of education, figure out how your child learns best, and learn simple strategies that answer the how, when, where, and why questions of homeschooling.
The Homeschooling Book of Answers: The 101 Most Important Questions Answered by Homeschooling's Most Respected Voices by Linda Dobson The original publication of this resource came out in 2000, and had 88 questions answered. In this 2002 version, 101 common questions are answered by a variety of families. If you've wondered about socialization, the cost of homeschooling, how to balance it all, the legal aspects, or the teaching children with special needs this is a must read. Anyone with questions about homeschooling would benefit from reading this book.
A Charlotte Mason Companion: Personal Reflections on the Gentle Art of Learning by Karen Andreola A Charlotte Mason education may be something you're considering. If it is, this book is good guide, as it deals with the practical, day by day way to incorporate this type of education. Narration, the atmposhere of the home, living books, and whole books are all discussed, along with much more in this guide book.
The Trivium: The Liberal Arts of Logic, Grammar and Rhetoric by Sister Miriam Joseph For families considering a classical education, I was told by a fellow homeschooling colleague, that this is a must read. It is a challenging educational theory book, that was written for high-level readers and thinkers to examine the trivium, which is the three-fold approach to education.
The Successful Homeschool Family Handbook: A Creative and Stress-Free Approach to Homeschooling by Dr. Raymond and Dorothy Moore If you've wondered how to balance homeschooling with the rest of life's demands, this book answers this question. The first three sections of the book are written about organization, lesson plans, a starting age for schooling, and other practical details about homeschooling. The last section is devoted to other families sharing their experiences with homeschooling.
The Well Adjusted Child: The Social Benefits of Homeschooling by Rachel Gathercole Many observers ask of homeschooling, "isn't this less ideal socially for your child?" This book answers this common question by stating what socialization actually is, and the negative side of peer contact in settings outside the home. The author has homeschooled for ten years and is the mother of three children.
Better Late Than Early: A New Approach to Your Child's Education by Raymond S. Moore and Dorothy N. Moore Like the title implies, this book is about the benefits to starting your child's education out later, rather than earlier. The book also discusses the benefits of a child learning in a home environment, and the importance of family in a child's life. If you're trying to decide when to begin schooling, this would be a good book to read.
Unschooling: A Lifestyle of Learning by Sara McGrath If you're considering unschooling, this book outlines was deschooling is, how natural learning is a benefit to your child, what the unschooling philosophy is, and how it affects college and career.
Happy Reading!
Whatever path you decide to take, these books can help shape a plan for you and your child. Learning from other educators, homeschoolers, and families that have walked this road helps those that follow in their footsteps do it more smoothly! Happy Reading!
Reference Section:
All the books listed above can be found at Amazon.com
[1] Amazon.com, www.amazon.com, "A Well Trained Mind" review
[2] Lilliard, Paula Polk, "Montessori Today: A Comprehensive Approach To Education from Birth to Adulthood," Pantheon Books, 1996,
pictures courtesy of author
Books chosen by author, and through surveying the Springfield, IL Area Homeschool Support Group