Making A Homeschooling Decision? Check Out These 8 Styles Of Homeschooling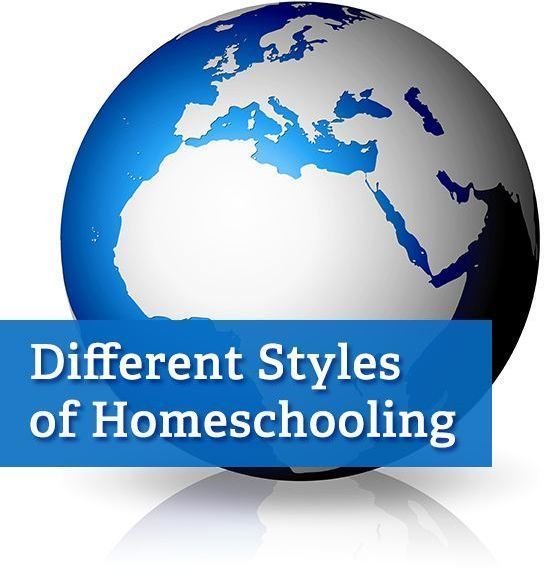 Thinking About Homeschooling? The Options Abound
So, you're making a homeschooling decision. You're probably wondering what are your options. Homeschooling, by definition, is pursuing an education in a place other than going to a public or private school building.
Beyond this, you'll find that if you ask a few homeschooling families what their day looks like, how long they school, and what curriculum they use, you'll get different answers from each family. The beauty of homeschooling is you can customize your child's education.
Here we discuss some of the many different ways people homeschool. Once you figure out what path that is right for your child, you can follow it with confidence.
Packaged and Custom Made Curriculum
You Can Homeschool Using a Packaged Curriculum
Many homeschooling families find that purchasing a curriculum saves time because the planning is all done for you. The cost of a curriculum can vary from a couple hundred dollars - or less if you buy used material online or at a used curriculum sale - all the way up to over a thousand dollars per student.
On Bright Hub, in the Homeschooling Channel, there is a whole section devoted to curriculum; be sure to browse through the selections for alternative ideas.
Packaged curriculum can take one hour a day all the way to six hours a day to complete. Some packaged curriculums come with computer programs or computer access to websites that do planning, scheduling and grading for you. A good place to get feedback from actual users of this type of curriculum is at Home School Reviews.
You Can Homeschool By Creating Your Own Curriculum
While this option takes preparation time, by accessing reading lists, finding free materials, worksheets and projects online, and using your local library, it can be done. The biggest benefit of making up your own curriculum, besides being cost effective, is it also becomes a custom made education program for your child. Some families create their own curriculum by searching out their favorite choices from different publishing companies and putting together a unique offering for their child.
DVD Curriculum and Online Learning
You Can Homeschool Using a DVD or Computer Program That Does The Teaching
Yes, there are DVD curricula available that do all the teaching for you. If you feel uneasy teaching, this may be the curriculum for you. Abeka and Bob Jones University are two companies that offer this.
---
![books](https://img.bhs4.com/74/f/74f3852e312550b3eefb8254a4a4e64ccf75c593_large.jpg)

You Can Homeschool Using an Online Public School (Sometimes Called an Umbrella School)**

K12, a leader in this field, states on its website that using an online public school is free. Their list of participating schools is still growing. For example, in Illinois, there are under five participating schools.
While you are enrolled in the public school, your child learns from home using the K12 materials. An enrolled student also has access to an online learning coach, and the computer based learning program. If this sounds intriguing, check out the K12 website for complete details.
You Can Homeschool Using an Online Private School (Sometimes Called an Umbrella School)
Again, K12, is one of the companies that offers this type of learning. They have a fully accredited online private school. A student learns at home with a vibrant community of learners around them also accessing the classroom from their homes through the globe. Students are offered teacher support through the phone or online. They offer a K-8 program and a high school program.  
Unit Studies and Unschooling
You Can Homeschool Through Unit Studies
A unit study is a homeschooling option where a student studies one topic, like a winter sports unit, and includes all subjects of learning through the study. Unit studies offer hands on learning while being creative and engaging. The downfall can be making sure a natural progression of learning in each subject is taking place.
In general, unschooling is encouraging the process of learning through the eyes of a child in the very stage of his development. It's child-led learning done without formal curriculum.
The term 'unschooling' was given by John Holt in the 1970's, and he is seen as the father of this movement. This learning style is relaxed, and many would say it's a natural form of education because the human brain is wired to want to learn.
An example of unschooling would be if your child is interested in whales then you would check out books from the library on whales, plan a field trip to an aquarium, and continue to follow this interest until the child moves on to something else. The drawback may be seeing gaps at some point in a child's overall education, if the child is not naturally interested in learning a particular subject.
Charlotte Mason or Thomas Jefferson?
You Can Do a Charlotte Mason or Thomas Jefferson Homeschool Education
Charlotte Mason was a British educator who believed that children should learn more than just facts to pass an exam or get into the right college. This style of learning focuses heavily on reading or being read to and narrating information. Charlotte Mason is also an advocate of a later starting age for schooling children and more time for free play, and nature study.

A Thomas Jefferson education is based on a book written by Dr. Oliver Van DeMille titled, "A Thomas Jefferson Education: Teaching a Generation of Leaders for the 21st Century." This approach is also child-led, to a degree, and includes six pillars of learning that take a child through adulthood. The Thomas Jefferson education doesn't encourage formal learning until age eight.
Ask Yourself Questions to Help With Making a Homeschooling Decision
As you can see, there are many options. Homeschooling can be a right fit for many families. As you search out the core reasons for homeschooling, you begin to find what homeschooling would be like for you. It's important to ask yourself a couple of questions when you're thinking about embarking on this journey. Some of these questions could include:
Why do we want to homeschool?
What goals would homeschooling accomplish in our family?
What type of structure best fits our child (and the homeschooling teacher)?
What passion motivates me to pursue this?
Do I find the alternatives (public or private school) lacking? Could I provide better at home?
How much time do I have to put into the preparation, and implemention, each week for homeschooling?
Do I want homeschooling to look and be like traditional schooling?
Keep searching for answers, and you will find the right path.
Article Credits:
Homeschooling Definition: https://school.familyeducation.com/home-schooling/alternative-education/41106.html - 43k
Thomas Jefferson Education: https://www.homeschooldiner.com/guide/thomas_jefferson_ed.html
Article Images: Wikimedia Commons. Thomas Jefferson by Rembrandt Peale, 1800.jpg