How Did Homeschooling Parents Teach Music? Teaching Music In Your Homeschool When You're Not Musically Inclined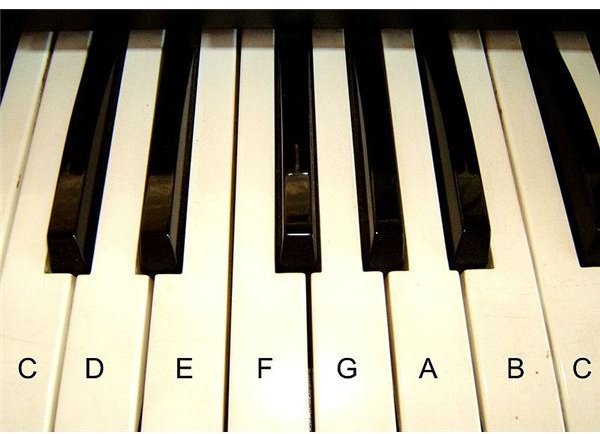 A lot of homeschool parents simply overlook music as a part of their curriculum. Many people have a hard time figuring out how to teach music, especially if they never had lessons themselves and are not musically inclined. Have no fears! Once you have finished reading this article, you will be more prepared to make sure your student enjoys music as a part of his or her day.
Benefits of Music in Education
There are a lot of important reasons why you should incorporate music into your homeschool. Learning music will help your student in other areas of school as well, such as:
Science: It is exact and specific and teaches musicians to be the same way.
Math: Rhythm is based upon subdivisions of time into fractions. This math has to be done in your head.
Foreign language: The terms are usually in Italian, German or French.
History: Music reflects the environment and time that it was created in.
Physical education: Coordination is key here, as all of your muscles must learn to play in harmony.
Art: All of the dry technical stuff comes together to create emotion.
There are many other benefits to teaching your child music:
Music delights the soul.
Students who are involved in music do better on math and English tests. Children learn how to express emotion.
This may be a possible path for a future career for your child.
Learning how to play an instrument is also a great way for your child to develop self-discipline.
How To Easily Incorporate Music In Your Homeschool (even if you're not musically inclined)
There are a lot of ways in which children can learn to play an instrument. Their parents don't even have to be musically inclined for them to do so. Some of the ways in which you may consider easily incorporating music into your homeschool are:
Private music lessons
Have your child join a youth symphony orchestra
Have your child join a chorus
Most states have a state solo and ensemble contest for children in grades six through 12 each year
Children can also participate in the National Federation of Music Festival
Most communities have a Kindermusik wherein children up through the age of seven can be exposed to music
Start your own homeschool ensemble
Join a local church choir, worship team or worship band
Talk to the private schools that are near you about any openings in their band or choir
Where To Find Music Theory Resources For Homeschooled Students
There are several ways in which you can teach music theory to your homeschool student. Many of these ways are online and free. For instance, your child can play music theory games online at Making Music Fun or you can choose to download printable worksheets from there as well. If your child does better with flashcards or a game like concentration they have them too.
Other Resources
In some smaller communities it is possible that none of the aforementioned activities will be readily available to you. If you find that you cannot locate music lessons for your child, don't give up. There are books that you can find in your local library to help you teach your child how to play an instrument. You can also find online piano and guitar lessons fairly readily available online at places like Fire Inside Music or Guitar Tricks.
References