Ideas About Teaching Diversity to Homeschoolers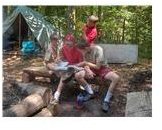 Webster's Dictionary defines diversity as: the condition of having or being composed of differing elements: "Variety; especially: the inclusion of different types of people; an instance of being composed of differing elements or qualities: an instance of being diverse."
This can define the homeschool lifestyle perfectly. While there are families that homeschool out of fear and a desire to isolate their children from other influences, most parents welcome the chance to expose their students to a wide variety of life and educational experiences. Families seeking to include diversity in their homeschooling have many opportunities to do so.
Diversity Begins In Your Neighborhood
How diverse a person becomes is really dependent on where they live. Even if you live in an area that is not culturally diverse, you can easily help your children to be comfortable in a varied atmosphere.
Every time your child accompanies you somewhere, he or she is exposed to diversity. Home educators are skilled at taking every experience and turning into a teachable moment. When you take your child to the bank, library, grocery store, church or park, you have a real life opportunity to turn it into a lesson in diversity.
Karen, an experienced homeschool mom of four shared her thoughts, "I think the biggest misnomer about homeschoolers is that people assume we stay at home and most of us don't. We're community based more than home based. We spend as much time or more time with diverse groups of people than those traditionally schooled. We're volunteering, taking classes, going on field trips, traveling, etc. One reason many of us homeschool is to take advantage of the opportunities around us and to not be tied to a certain schedule. It takes flexibility which homeschooling is."
The flexibility that homeschooling affords students means they can volunteer at the local library on a Tuesday morning and interact with college students and retired patrons. It also means they can spend time with relatives that can offer them more than any book study can.
Stacey, a mom who homeschools in Florida says, "I know that my children were able to go with me everyday to visit their great-grandmother when she was in the nursing home and bring goodies for the other patients. This taught them to have compassion for their elders and to learn patience on how to deal with the elderly and how to listen. They learned so much from their great-grandmother about the wars and the great depression that I didn't have to do history; she did it for me with real life experiences. When the hurricanes hit Florida several years ago, my children were able to help clean and distribute food to those in need. They also volunteer in the local food bank."
When children learn diversity because they are interacting with real live people, they will develop a great compassion for people.
The best way to provide diversity education is to get your children involved in real life. Kathleen, another mom, who has homeschooled six children shares, "Homeschoolers are constantly in settings with multi-age groups of people. If diversity only means meeting kids from different ethnicities, then my kids were in contact with people from multiple countries through mission trips and family involvement in missions through church and multiple ethnicities in the activities they were involved with in our community."
Clubs and Organizations
Many homeschool families take advantage of outside clubs and organizations to provide a more diverse educational experience. The following are some places parents can investigate:
Girl Scouts of America
Boy Scouts of America
AWANA
Pioneer Clubs
4H
YMCA/YWCA
Local parks and recreations departments
Service Organizations
Extra-Curricular Activities
Many school districts allow homeschoolers to participate in extra-curricular clubs and teams such as sports teams. Depending on your child's interests, they can get involved in band, drama, track, football, baseball, chess club, or whatever is offered. A call to your local school district helps you discover your options.
Classes
There are many opportunities for homeschoolers to take classes on just about anything. Community colleges often offer Saturday kid's classes or continuing education classes that homeschoolers at the high school level might find interesting. You can find private studios and tutors who teach classes on a wide range of subjects, and you are limited only by your desire to find a teacher. Here's some suggested activities to consider:
Dance: Ballet, tap, jazz, hip hop, modern
Music: Instrumental, vocal.
Woodworking
Martial arts
Gymnastics, tumbling, acrobatics
Art: Drawing, painting, cartooning
Computer skills
Foreign Languages
Babysitting and First Aid
Golf
Tennis
Volunteering
Many organizations are hungry for volunteers. Serving beside your child in these areas allows you to talk to them about the different situations in which people find themselves. They can see how other people live and develop a compassion for them.
Many churches provide multiple service opportunities through soup kitchens, missions trips, and shut in visits. As a family, you can also offer to volunteer at your local library, nursing home, hospital, crisis pregnancy center, historical society, or fire company. There are endless ways for your family to get involved.
The Benefits of Immersion
If you allow your child to become immersed in an interest, they benefit from meeting new people and having experiences you could never provide on your own.
One of my children studied ballet since she was very small. Now, she is able to study at the Joffery School of Ballet in NYC for her senior year of high school. During her education, my husband and I allowed her to grow through the events, lessons and people she came in contact with through performances and different dance education venues.
I must say not every experience was a happy one, but we developed a strong relationship with our daughter and were able to use all those events, good and not so good, as teachable moments. She has a strong sense of who she is and what she believes morally, but she also understands how to accept people of different philosophies and cultures.
Seeking to have diversity in your home schooling is a positive thing. Most homeschoolers are already training their children to interact with others and deal with varied situations without even realizing it.
References
Email interviews with Karen Twombly, Stacie Webster and Kathleen Welsh on July 16, 2011
https://www.merriam-webster.com/
Author's experience as homeschooler and youth director.
Photo credit Barb Vogelgesang