No matter what home school high school courses you select for your student – whether online, distance education, unit studies, or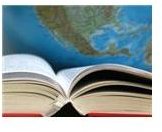 traditional textbook curricula – the goal should be to prepare your child for independent study. College instructors and professors expect their students to be able to conduct research and learn material without a great deal of guidance. As such, teaching students in their high school years how to be independent learners helps prepare them for college, and more importantly, teaches them lifelong learning skills.
In terms of home school high school courses, parents have their choice of delivery methods and ideologies. The following courses and curricular options are merely a sampling of what is available. Many of the following options come highly recommended by homeschooling parents who have had years to review and work with a variety of curricula and modalities.
Complete High School Curricula Packages
For those students and parents who do best with or prefer a traditional textbook education, there are complete curricula packages from a variety of publishers and vendors. These packages include all of the required or recommended home school high school courses needed for each grade level. There are options available for both secular and Christian home schools. For families who must meet state standard requirements, most publishers and vendors provide information on what courses meet which state standards or requirements.
For both secular and Christian homeschoolers, Homeschooling Books and Homeschool Supercenter offer pre-designed curriculum packages that meet the requirements most homeschooling families need. They offer a variety of choices for home high school courses, including options for non-college bound students as well as accelerated students. If your child is a visual learner, a concrete thinker, or does better with logical learning, you can find packages to meet their ideal learning style.
For parents and student who prefer living books to standard textbooks, packages from Homeschooling Books are ideal. For parents and students who prefer traditional textbook curriculum, Homeschool Supercenter offers packages with study guides, course outlines, and teaching/scheduling guides. These are perfect options for parents who don't want to waste hours finding curriculum, one course at a time.
For parents and students who enjoy the ability to use multimedia or for whom visual graphics and audio helps facilitate learning, Alpha and Omega Publications offers the computer-based Switched on Schoolhouse curriculum packages through high school grades. This complete package requires little input from parents, since most material is presented through multimedia tutorials. SOS also tracks students' progress automatically. Students must master each section of a particular unit before moving on to the next.
For secular homeschoolers, SOS provides Biblical studies as a separate course. Therefore, secular families can simply omit it during the installation process to customize SOS to a secular curriculum. Parents or students can select additional elective courses such as various foreign languages,
Distance Education Options
For parents who want to place more responsibility for education in the hands of their children, or who want the additional help of trained teachers, a variety of correspondence and online home high school courses are available. For example, Keystone National High School offers distance education opportunities that culminate in an accredited high school diploma. Students can select a variety of electives and advanced placement courses while following traditional school standards in terms of courses and educational milestones.
For parents concerned about their child's ability to attend the college of their choice, Keystone and similar programs provide a middle ground between home schooling and a traditional high school diploma. For kids who plan to attend a college that is not as homeschool-friendly as others, this option is often more palatable than taking a GED test to qualify for admissions.
A favorite of many homeschooling parents and their children is K12 Homeschool Curriculum. K12 offers the option of full time enrollment for complete curriculum needs, or part time enrollment for those who only need or want to take certain home school high school courses. The ability to pass off difficult courses to a trained teacher makes part time enrollment ideal for many parents. If biology or chemistry were your worst subjects in high school and the thought of teaching advanced science to your high school student gives you the willies, this is the perfect option.
In addition to core curriculum courses like math, science, English, and history, students can select electives such as Anthropology, Psychology, World Languages, Fine Art, Business Communications, or any number of the over 100 courses offered. Many students who have expressed boredom with previous courses have remarked that K12 courses offered the variety and challenge they needed to stay motivated. Parents enjoy the ability to chat with other parents on the school's forums. Art competitions and live online seminars round out the choices available for home schooling families.
Ad Hoc Curriculum Options
Families who prefer unit studies or unschooling methods often prefer the ability to select ad hoc home school high school courses. While these courses take more time to find, set up, and evaluate, they allow students the ability to focus their studies on areas that interest them. Many such courses are perfect for supplemental learning in conjunction with other curricula.
For example, Virtual High School (VHS) offers online high school courses in conjunction with public school systems as well as offering single course enrollment for home schooled students. Courses for high school students in grades 9-12 include creative writing, Mandarin Chinese language, symposiums, engineering, and a variety of chemistry and math supplemental courses.
Ask any home schooling parent or student and you'll often hear how much further these children go in terms of pursuing educational challenges that help them reach new heights in their education. AP courses, college prep courses, and otherwise challenging curriculum options are always in demand. As such, prestigious Michigan Institute of Technology, better known as MIT, has made available numerous computer courses and other technology-related courses at no charge. Hundreds of home school students use these courses to further challenge themselves in areas of science, technology, and other electives. MIT Open Courseware project makes available dozens upon dozens of MIT lectures, course notes, videos, and class materials with no cost and no registration required. Courses range from basic computer tutorials and introductory science courses to creative writing and sociology topics.
Notes and Recommendations for Parents
No matter which home school high school courses you select for your child, the primary goal should be to find courses that challenge your child. Courses should be presented in a way that best complements your child's learning style and interest level. There is no right or wrong curriculum or course option choice. If a particular curriculum or course does not work for your child, simply stop and go look for something else. The beauty of homeschooling is truly the ability to customize the learning experience to best meet the needs of your family, no matter your choice in courses or curriculum. The ability to experiment with a variety of choices provides your child exposure to different learning methods and environments, thus preparing them for anything they might encounter in adulthood in terms of learning.
Additional Resource
Homeschooling Thru High School (from HSLDA)
Images courtesy of stock.xchng