Lesson on Margaret Garner: The Inspiration Behind Toni Morrison's "Beloved"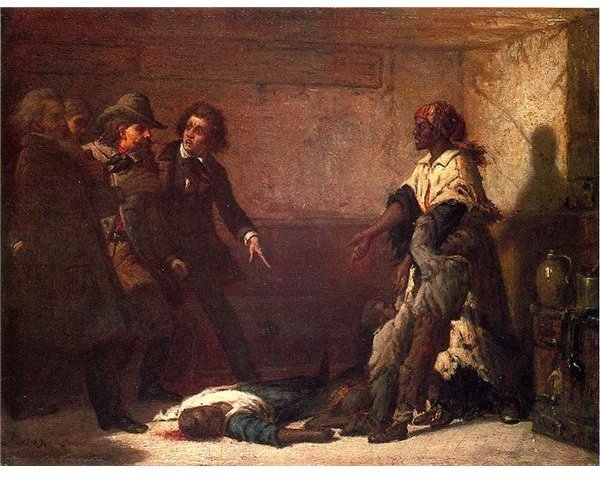 It's no secret that Toni Morrison is one of the most creative minds of our generation. Her novels are beautiful written with elegant vocabulary and themes that linger on long after the last page is finished. However, it is not common knowledge to all educators that the inspiration for Morrison's novel Beloved comes from a real life newspaper account of fugitive slave Margaret Garner and her unthinkable choice: murder her children or have them taken into a life of slavery.
Long before her actions inspired Morrison's harrowing novel, they inspired a poem entitled "Song of the Ohio" a reference to the river Garner crossed heading from slavery to freedom during the time of the Underground Railroad and the Fugitive Slave Act.
For English teachers using the novel in class or for history teachers, looking for a real life account of one slave's actions, Beloved is a perfect addition to the curriculum. However, before delving into the pages of the novel, look first at newspaper accounts of the trial of Margaret Garner and the subsequent poem written about her. Have students discuss the mood and tone of the newspaper article and then the mood and tone of the poem, deciding which is more harsh and which is more sympathetic. Then, using the novel, have students determine Morrison's tone and mood regarding Sethe's actions. Did she have sympathy? Was she judgmental? Or, was she removed from the crime; merely telling the story and leaving the readers to decide how to react?
Use the downloadable power point, Margaret Garner news story, copies of the poem in order to fully illustrate to students the crime. Perhaps even give them excerpts of the Greek play "Medea" and ask for a comparison / contrast between the characters of Sethe and Medea. The lessons are there; using facts as a basis for successful fiction and your students will be drawn in, right from the start, as you recount Garner's unthinkable choice.
Read the newspaper article "Stampede of Slaves".
Copy of the Poem "The Slave Mother, a Tale of the Ohio" by Frances E.W. Harper.
References
Thomas Satterwhite Noble [Public domain], via Wikimedia Commons
This post is part of the series: Using the Novel "Beloved" to Teach History
When you are devising your curriculum and looking for those essential Common Core pieces that stretch across different classes, look no further than "Beloved" by Toni Morrison. These lessons use the novel to teach essential topics in History and English.