Communication and Teamwork Activities for Teenagers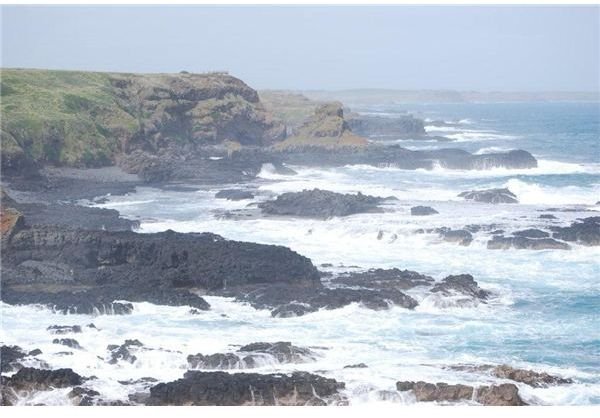 Teamwork - we all know kids in high school need it. But how do we teach it? This is one of a host of teamwork activities and recreation games that are a great starting point for planning your agenda of summer camp activities, or as part of your general classroom program for high school.
The Great Teamwork Challenge
As teamwork activities go, this one is pretty straight forward to set up, and takes very little organization on your part. It can be done as part of your summer camp activities program as one of your introductory communication games, or as part of a planned assault on teamwork activities and recreation games in general.
Firstly, organize your class into small groups. Explain that you have are going to share with them some teamwork activities that will help them work better as part of a group. Read or present them with this challenge scenario:
You are in charge of putting together a team of explorers to ski to the magnetic north pole. From the list provided, decide which items you will take and which you will leave behind. You can only choose ten items. You will need reasons for your choices, and you will all need to agree in the choices you make. After all, if you can't agree in the classroom, you will really struggle on the ice!
Equipment List:
good quality climbing rope (25 m)
cheap rope (50 m)
a box of assorted climbing gear (bolts, carabiners, gear belts etc)
a lightweight summer tent
a bag of heavy-duty ice pegs to hold down a winter tent
a bag with the heavy-duty fly for your winter tent
a bag with the heavy-duty tent and tent poles
a box of summer tops and jumpers
a compass
a GPS
a torch
a cooking stove and fuel
waterproof matches
a first aid kit
a climbing headlamp on a helmet
a rescue stretcher
a rescue sled
a pair of skis
an umbrella
a non waterproof torch
a radio to talk to base
an atlas
thermal clothing
a ground sheet
a pedometer to measure footsteps
a heart monitor to measure heart rate
a thermometer to measure temperature
Dream Big!
What Will Happen in Your Groups?
There are a few things you may see with teamwork activities such as this one. And as you become more familiar with recreation games such as those often conducted as part of a summer camp activities program, you will become better able to predict the outcomes of your recreation games and communication games before they occur.
Firstly, a natural leader may emerge to direct and lead the other members in many teamwork activities and recreation games. This person may already lead well, and will listen and consider the opinions of others. Or they may be a beginning leader, who tends to take over and instill their views onto others regardless of whether they are right or not. Secondly, you may see intense conversation and discussion (and some arguments) about what to take and why. This will happen particularly if there is no true leader, or if there is more than one leader in the group. Left unchecked, these groups could break down, so it is important to intervene when needed to keep the activity moving along.
A set time frame and some words of encouragement from you as teacher will help move the discussions towards an end point. Remind groups that there is no set solution to the problem, and that each choice to include an item means another will be left out. Encourage the groups to consider their choices carefully, and remind them that they need to all agree on the choices made.
The Teamwork and Communication Link
It is vital to remind your groups that teamwork activities and communication games are deigned to teach just that - teamwork and communication. These important skills are the name of this fun recreation game. Have a de-briefing session where you discuss what worked well and what did not from a teamwork and communication point of view. Remind your class you are not talking about the choices themselves here; this is a discussion about the process of working together as a group. Create a list of comments made by class members about the positives and negatives of their group experience, and what they think could be done better next time around.
Also invite their ideas about other teamwork activities, communication games and recreation games that they would like to try as part of their classroom program or summer camp activities program. Would they like to try a team art activity for example? Or maybe an outdoor camping challenge? More and more schools are starting to tailor their high school program to meet the needs of adolescents in their senior years - how about yours?
References