Teaching Children About Poverty: At Home and Abroad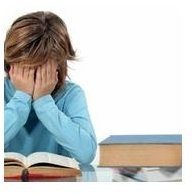 Importance
Poverty affects people throughout the United States and the world, including young individuals. It can have an impact on children's ability
to eat on a regular basis, attend school and live in a safe environment.
Poverty is a term used for people that do not make enough money to pay for basic necessities, such as food, clothing or housing. Individuals who live in poor conditions, who do not have access to clean water, adequate sanitation systems or safe housing, are often considered to be living in poverty, according to Net Industries. For students to get a true understanding of how many poor people in the United States and other countries live and survive on a daily basis, they need to learn about poverty.
Teachers for students in different grades can spend a day or more doing activities to teach about poverty. Understanding the problems of poverty could make students more sympathetic to poorer individuals in their own schools or their communities. It could even inspire them to volunteer for an organization that assists people in need.
Oral or Written Reports
Have your students do oral or written reports on people in third-world countries, such as Somalia, the Democratic Republic of the Congo, Yemen, Madagascar, Afghanistan, Rwanda or Malawi. You could have students work by themselves or in pairs for this activity. Ask students to use multiple sources, such as books, magazines and Websites, so that they gain experience using sources from the library as well as conducting research online. Direct students to Web sites that have information on countries, such as the CIA World Factbook Website. You could ask students to present information in their report in a variety of ways, such as a PowerPoint presentation, a journal from a fake person living in the country, a simulated newspaper article, a skit or puppet show, a news report, an interview with a made-up person from the country, a song, a poem, a basic written or oral report or an e-mail correspondence with a fake individual from the country.
Provide a sheet with guidelines for how you want students to present ideas and what information you want them to include. List the different types of information that you want your students to find about people living in their chosen or assigned countries. Give students different options because finding some information could be difficult.
You could ask students to answer any of the following questions:
(1) What types of jobs do people in the country have?
(2) What is the economy in the country like?
(3) How much money do people make on a daily, weekly or monthly basis?
(4) What types of homes do people live in?
(5) What percentage of people in the country live in rural areas? In cities?
(6) What types of diseases are people in the country susceptible to?
(7) What are the major factors causing poverty in the country?
(8) What is the age expectancy for people in the country?
(9) What type of diet do people in the country have?
(10) What efforts have been or are being made to help people in the country?
Poverty Level Lessons
Through activities to teach about poverty, teachers can help students to get a better understanding of what poverty means in this country. To give students a better understanding of the United States government's method for calculating poverty, give students a worksheet activity on poverty thresholds in the United States. Design the worksheet in such a way that students can compare what people at the current poverty level are able to spend compared to what people realistically spend on housing, food, utilities and other necessity items. Give students materials, such as grocery ads and calculators, which they can use when figuring how much different items cost. You also may want to direct them to Web sites, such as the U.S. Census Bureau Website, that can help them in their search. Have students work in groups so that they can discuss estimated costs with others. You may also want to have a class discussion on different groups' calculations after they complete the activity.
Include the following directions on the worksheet that you design:
(1) Look up the most current poverty threshold for a family of one, two, three or four, depending on what your group chooses. Divide this number by the 12 months to figure out how much a household at the poverty threshold would make in a month.
(2) Use local websites to find out how much rent in your city costs per month. Tailor your search to the size of the family. For a family of four, you would realistically need an apartment with two bedrooms or more.
(3) Estimate the costs of food for a family of one, two, three or four, depending on the household size you choose. Look at grocery ads or Web sites to get a sense of how much food costs. Base your monthly food costs on what you think people need in their diets, which means that you will want to include fruits, vegetables and meat in your estimate.
(4) Estimate the costs of utilities and other necessity products, such as hygiene products. You could use grocery ads to estimate the costs of hygiene products or base your estimates on what you spend on these items. For utility costs, use a Web site such as the White Fence Index, which estimates the average cost of utilities. If you cannot find utility averages for your city, looks for averages for a city similar in population size to yours. Also estimate what a household spends on other expenses, such as medical visits or bills, entertainment, credit card bills or travel, in an average month.
(5) Add your different estimates together to come up with an amount that you think a household would realistically spend each month on housing, food and other costs. Compare this number to the amount that the government says that people at the poverty line live on in a given month. Discuss with your group members how people at the poverty threshold would live, including what items they would not have. Also talk about how and why your number differs from the poverty threshold.
Reading Lessons
Have your students read a book about the general concept of poverty or a novel about a person in poverty. Novels about people living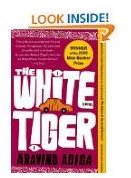 in poverty include The White Tiger by Aravind Adiga, The Jungle by Upton Sinclair, A Fine Balance by Rohinton Mistry, Kite Runner by Khaled Hosseini and Brick Lane by Monica Ali. Choose a book that is appropriate for your class level, as certain books, such as The Kite Runner, have content and language that may not be suitable for children in elementary or middle school classes. If you have your students read a novel, you could ask them to answer a set of questions, write a book report or talk about the book in class. For written or oral book reports, have them work on traditional or creative projects. A traditional book report talks about the book's plot, characters or themes. For a written book report, ask students to create a fake interview with the book's author, in which they would answer questions about the book as the author. For a creative project, ask your students to make a diorama, a shoe-box art project that allows students to display one or more major scenes from a book.
Instead of a novel, you may want to have your students read a book about the general concept of poverty in the United States. Try to choose a book that talks about what poverty means, how poverty is measured or what the United States has done to try to help people in poverty. Examples of books that you could have students read include Poverty in America: A Handbook by John Iceland, A Framework for Understanding Poverty by Ruby K. Payne or Understanding Poverty by Sheldon R. Danziger and Robert H. Haveman. These books talk about the United States' measurement of poverty and the country's policies on poverty. After students have read the whole books or sections of them, you could ask students to answer questions from a worksheet or engage them in a small group or class discussion.
You could ask them questions that include:
(1) How has the United States traditionally measured poverty?
(2) What are the problems associated with the United States' measurement of poverty?
(3) How has the United States tried to help people in poverty?
(4) What factors have led to poverty in the United States?
(5) How has the way that poverty has been defined by the government and society changed over the years?
(6) How does poverty in the 21st century compare to poverty during other times in history?
Additional Resources
White Fence Index: Compare Utility and Essential Home Services Prices Among Top U.S. Cities: https://whitefenceindex.com/
Fight Poverty: Causes of Poverty: https://www.fightpoverty.mmbrico.com/poverty/reasons.html
Teach-nology: The Effects of Poverty on Teaching and Learning: https://www.teach-nology.com/tutorials/teaching/poverty/print.htm
One World-Nations Online: https://www.nationsonline.org/oneworld/third_world.htm
Web English Teacher: 20 Ways of Looking at the Book: https://www.webenglishteacher.com/20ways.html
Byrdseed Gifted; Beyond the Book Report; Erika Saunders: https://www.byrdseed.com/41-ways-to-go-beyond-the-book-report/
University of Manchester: Take Novels Seriously, Urge Poverty Experts: https://www.manchester.ac.uk/aboutus/news/display/?id=4138
Enchanted Learning: Dioramas: https://www.enchantedlearning.com/crafts/diorama/
CIA World Factbook: Somalia: https://www.cia.gov/library/publications/the-world-factbook/geos/so.html
U.S. Census Bureau: Poverty Definitions: https://www.census.gov/hhes/www/poverty/methods/definitions.html