Design and Create an Olympic Torch: Fun High School Art Lesson Plan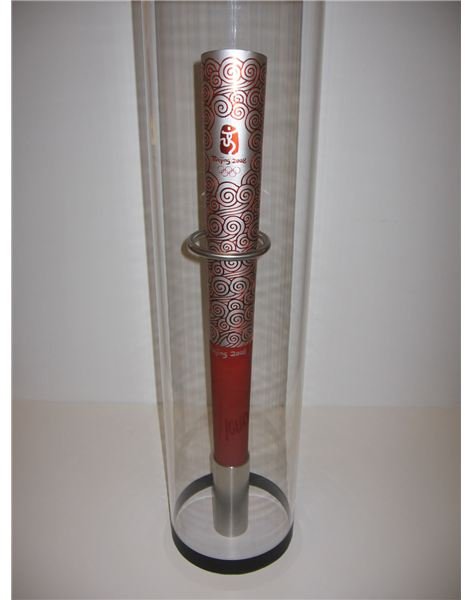 Objective: Students will design and make an Olympic torch to reflect the cultural heritage of their own communities.
Materials:
Drawing paper
Pencils
Thick paper or light cardboard
Paint
Water
Brushes
Markers
Scissors
Stapler
Glue
Lesson Procedure
**_
Step One: Share the history of the Olympic Flame, either through lecture and discussion or with printed materials. If you are looking for resources, you may want to download the Olympic Museum's PDF, "The Olympic flame and torch relay."
Explain to students that in recent decades, the Olympic Flame has been carried in torches specially designed to reflect the culture of the location of the Olympics. You may want to provide visual samples for students to view so they can identify the cultural influences of the designs of torches previously used.
Step Two: Ask students to imagine that the Olympic Games will be coming to their hometown. Distribute blank paper and drawing materials, and ask students to design their own unique torches to hold the Olympic Flame.
Students should be encouraged to identify cultural features of their hometowns, such as historic buildings or popular activities. For example, students who live near a harbor may want to incorporate a lighthouse design into their torches, or students may want to delve into the history of peoples who previously lived in the area and design torches to reflect the town's heritage (such as Native Americans or pioneers).
Note: Students should be encouraged to make several sketches and experiment with designs before choosing a final one to draw in detail.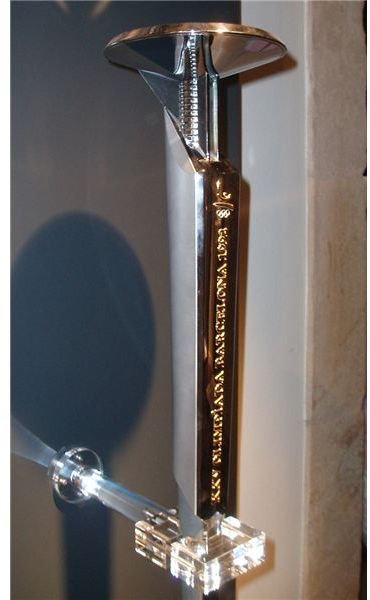 Step Three: Once students have designed their torches on paper, encourage them to begin making three-dimensional models of their torches, using light cardboard or thick paper to construct them. Handles can be created by stapling paper into cylinders. Embellishments may be added with glue if desired. Students should remember that the purpose of the torch is to carry the Olympic Flame over long distances, so designs should remain functional.
Once torches are constructed, students can use markers or paint to complete them.
Assessment: Encourage students to share and display their torches, and discuss how the characteristics of their local communities influenced the unique design of their finished creations.
Extension: Ask students to estimate, measure the dimensions, and find the volume of the individual shapes that make up their torches (such as cylinders and cones), providing a great opportunity for hands-on math experience.
References