Creative Photo Art Lesson: Making an Ugly Image Beautiful Inspired by the Ugly Duckling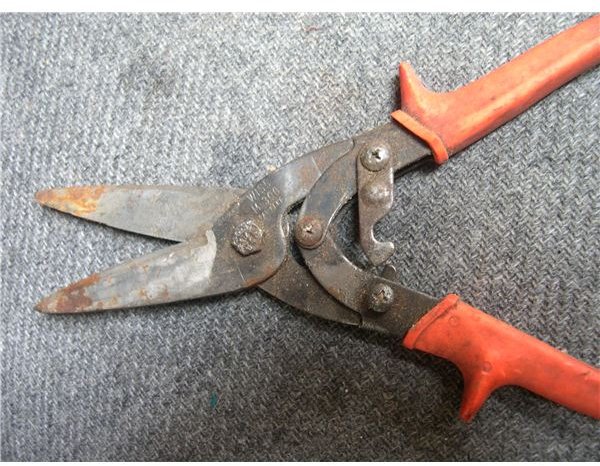 Creating Something Beautiful
Creative photo art projects on the Ugly Duckling, a children's book, can open students' eyes to seeing life in an entirely new way. In this lesson, students will photograph old, rusty, discarded and unusually placed items found everywhere. Using photo enhancing software, they will then create a picture that takes what others might have seen as ugly, turning it into something beautiful. (Note: If the school does not have photo enhancing software, then Gimp, which is a free download, can be used.)
Multiple Objectives
In this lesson, students will -
discuss the meaning of beauty
photograph common objects and/or items that are no longer used
utilize technology to enhance their photograph
practice photo skills with black and white pictures
prepare photos, learning how to crop and mount pictures
create an exhibit
write a reflective essay on their experience
Learning to See
Photography is an art that challenges the photographer to see through a lens, thereby limiting the view. Students will need to practice taking pictures at different settings and using different lens. On digital cameras this is simply a matter of settings.
First, make sure all students understand how their cameras work. Have them practice taking close ups as well as using a wide angle lens setting of the same scene. Compare and contrast their pictures. Ask them to describe the differences, similarities. Which picture do they prefer?
Now have them practice taking pictures of the same object in different light. What do they see change? Do some details jump out more than others? When? Which type of lighting gives the most detail? (Bright light, natural light, direct sunlight, backlighting, etc.)
Task One
For this task, students will need an object that is old, used, torn, worn and/or rusty.
have student set there object up on a table or backdrop
photograph the object from various angles - think outside the box
use different lighting
take close-ups and distance shots
Task Two
Once the students have finished taking their pictures, have them download and save their photos to the computer. Now, the students will -
view all the photos taken
pick three that they wish to work with for the project
copy and save these three pictures (this allows them to keep an original in case they need to go back)
begin enhancing their photos using the photo software by first changing the picture from color to black and white
experiment with various filters, cloning and perspective tools
Important: Remind students to copy and save their work before going on to another step. This allows them to always have an original to work from while they experiment.
The photos below demonstrate the various steps from original to various filters.
Object transformation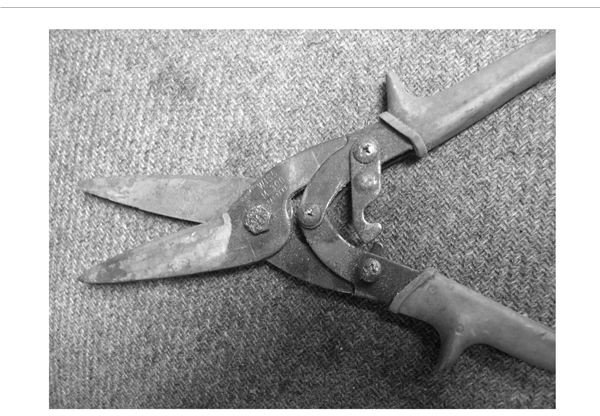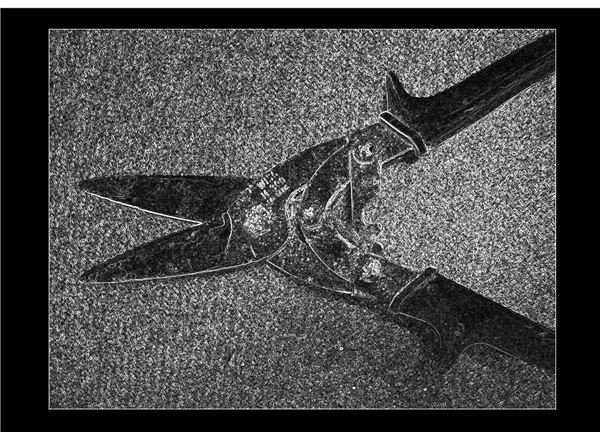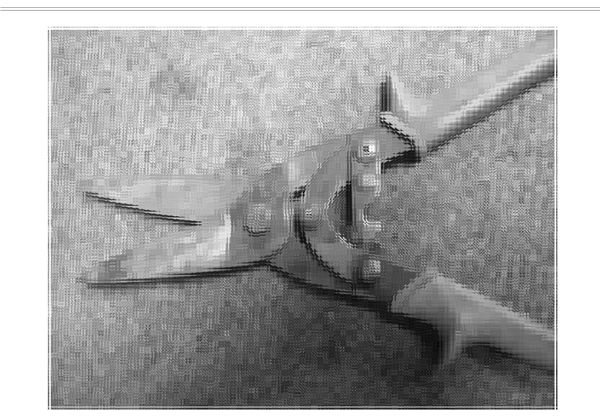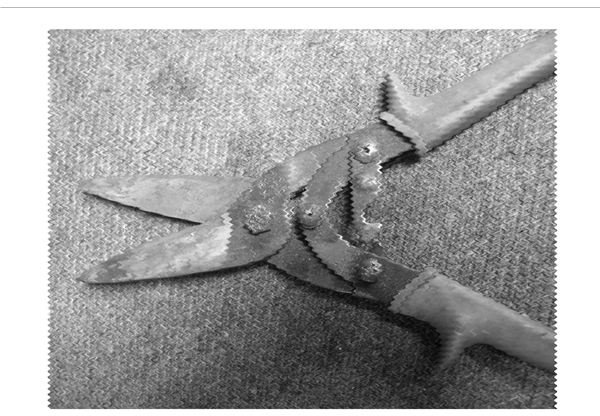 Task Three
For this photo shoot, ask students to take pictures outside of the classroom. Challenge them to find scenes that are not commonly thought of as beautiful. Ask them took for abandoned house, old cars, railroad yards, junk yards, etc. Have them take photos using the same instructions as above. Remind them to think outside the box, to change their perspective to something other than what they see standing up and to look for the unusual.
Below is a series of photos to demonstrate this idea. The first is the original photo take by me at a farm. In the second photo, I cropped the original, changing it to black and white. In the third photo, I experimented with one of the blurring filters. Finally, I cropped the photo to bring the old tub in closer, adding an oil painting filter to complete the transformation.
Transformation of Photo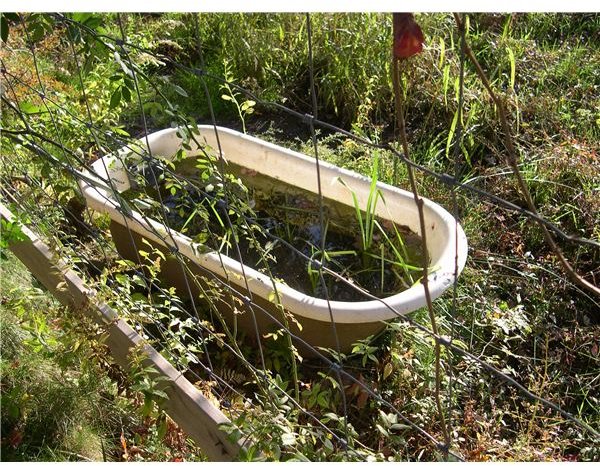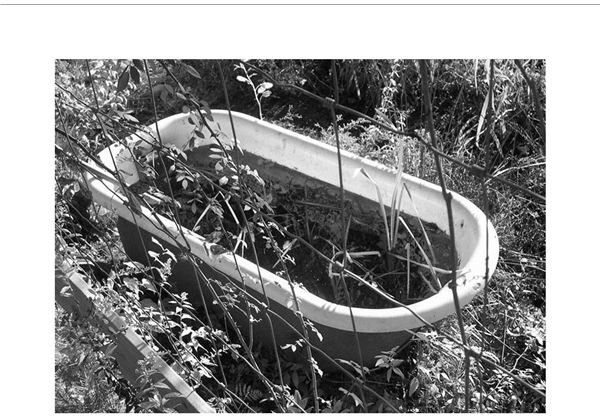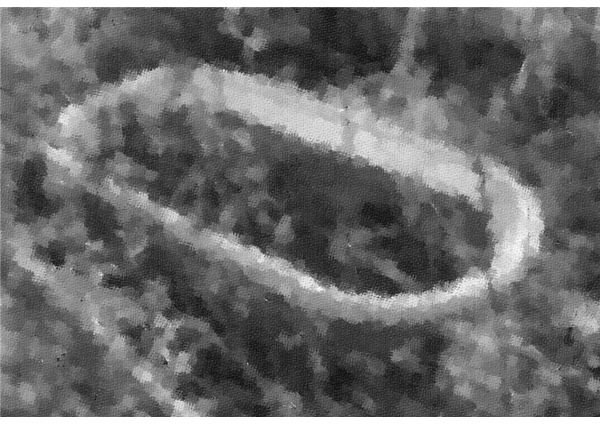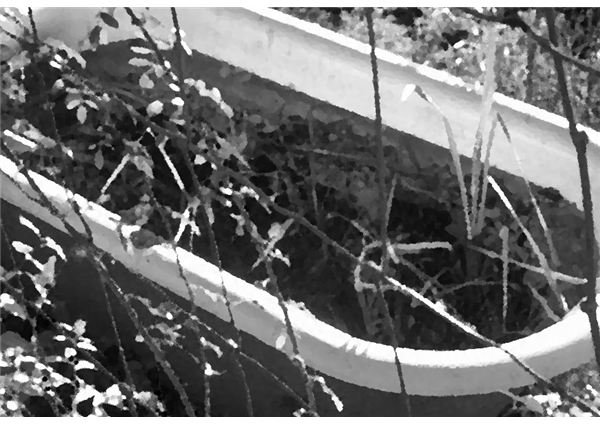 Task Four
Once the students are satisfied with their photos, have them print them out on photo paper and mount them. Since they are black and white, one of the easiest ways to mount them is on black foam board. This can be purchased in 20' X 30' sheets, which can then be cut down to fit the students work.
Once all the students have mounted their work, have them set-up an exhibit. Teach them how to group photos of like themes. Explain how to hang them at eye-level and why this is important. Finally, have them create cards that give details of who took the pictures, the title of the picture and technique used in creating it.
Task Five
After the students exhibit their work and have had the opportunity to talk to viewers, have them write a reflective essay on the process. They should answer questions such as -
What was your idea of beauty at the beginning of this project?
Has your view changed? Why/how?
Why did you choose your particular item?
Why part of this process was the most rewarding for you?
What connections did your work have with the idea of "not judging a book by its cover?"
Seeing with Different Eyes
The greatest lesson learned from these creative photo art projects is to look at the world with eyes that find beauty in the ordinary, the old and used and what some might call "ugly." Watching the transformation of the "Ugly Duckling" objects or scenes will engage students, making learning photography not only creative, but fun.
References