Chick Lit in the Modern High School Classroom: 10 Must-Read Stories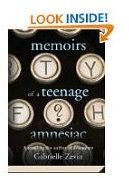 Helping high school students enjoy literature by female writers is very important. Too many high school curriculums have a focus on literature written by male authors. Give them a choice within the curriculum with readings from female authors from around the world.
Students benefit greatly by reading tales with a variety of viewpoints that discuss different world cultures. Teachers help expand students' world views when they incorporate chick lit into the curriculum. Read novels by women and help students gain a full perspective on world issues, relationship and family issues, identity issues, and other topics of interest to teenagers.
Modern Chick Lit
Memoirs of a Teenage Amnesiac by Gabrielle Zevin
**
A tale of the life of a teenage female after she falls, hits her head, and forgets everything about her life.
The Lovely Bones by Alice Sebold
This very emotionally moving book tells the tale of a young woman who was murdered. She is looking down from heaven on her friends and family and commenting on their daily lives. This book involves realism, discusses issues of safety for young women, and makes readers think about crime and the love of family and friends.
A Great and Terrible Beauty by Libba Bra
A female teenager loses her mother to suicide and then moves from India to England to start a new life at a new school.The protagonist's knack of foretelling the future makes this novel interesting indeed.
Cathy's Book by Jordan Weisman and Sean Stewart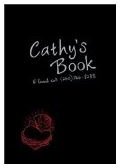 This novel explores the life of a female artist. She has a bit of mystery in her life. The book gives "clues" to help solve the mystery via graphics of business cards and pictures.
Sold by Patricia McCormi
This novel is a tale of a female teenager in Nepal whose family has many difficulties.She is sold into prostitution in India. The novel discusses her plight and her struggle to survive, escape, and dream of a better future.
Speak by Laurie Halse Anderson
This novel features a female teen protagonist who is an outcast. She has fallen mute and is not interacting socially with her peers since she summons the cops to a party. This novel delves into themes of peer pressure, social isolation, and the importance of communication in life.
The Host by Stephenie Meyer
This novel depicts life after humankind has been captured by some sort of enemy. Only a few humans survive. This science fiction novel also touches upon romance.
Living Dead Girl by Elizabeth Scott
This novel describes the life of a female teenager who had been kidnapped and sexually tortured as a youngster. She works to ensure the kidnappers will never again harm another child.
Go Ask Alice by Anonymous
A teenage girl's diary about her tumultuous life including information about relationships, drug use, family issues, sexuality, and mental health issues. This book is not for the conservative school, but teenagers do find it fascinating.
A Room of One's Own by Virginia Woolf
This book delves into issues of equal opportunity for women, the achievements of female writers, and the needs of a woman trying to build a writing life and independence.
When teaching novels written by women, assess student understanding of the themes by assigning projects that let students explore issues of culture and female identity such as researching a country where the novel is set and describing life for women there. Another idea is to use the ending of the novel as a jumping-off place for a new story. Have students use the protagonist from the novel and continue her life with their own ideas for her priorities and her goals.
References