Using Power Writing to Write a Five-Paragraph Essay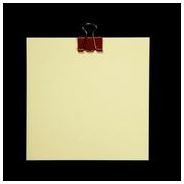 The Power Umbrella
Once you have picked a narrow topic for your five-paragraph essay such as "my favorite summer activities" or "three places to visit in
St. Louis, MO," you are ready to fill out the power-writing umbrella. The umbrella is a visual cue to help you remember that all your sentences and paragraphs should fit under the topic that you have written on your umbrella.
Draw a large umbrella on your paper. (You do not have to use an umbrella for power writing. You can just write your power outline like a regular outline if you wish).

In the top part of the umbrella, write a number 1. This is where you will write your Power 1 sentence or main idea of your five paragraph essay, such as "My Favorite Summer Activities."

Underneath the umbrella, write a 2. Then skip a few lines and write another 2. Repeat this process until you have three 2s. These are Power 2s, which are the topics for each of your body paragraphs.

Underneath the 2s, write a 3 on each line. The Power 3s will be your details. So, the power writing outline will look something like this (except you may have drawn an umbrella to go with it) for your five paragraph essay:
1. Opening: My Favorite Summer Activities
2. Swimming at my grandma's pool
3. My cousins are there
3. She has cool rafts and water volleyball
2. Playing on my baseball team
3. I play first base.
3. My favorite part is batting.
3. My best friend is on my team
2. Going to Six Flags
3. I love the roller coasters
3. I like to get an ice cream in a waffle cone
3. I like to see Bugs Bunny
1. Closing: Other summer activities I like, but these three are my favorites
A five-paragraph essay on "My Favorite Summer Activities" will be easy to write once you have a power-writing outline.
Power Zeros
Some critics of power writing complain that you have no voice when you are writing five-paragraph essays. Power zeros put the voice into the paper. For example, if you are writing about your favorite summer activities, and one thing you like to do is eat ice cream, you might put a power zero sentence such as: "I really can't pick which of the thirty-one flavors is best because they all make my stomach so happy." Power zero sentences are often used at the beginning of the introductory paragraph. In this case, it may be a fun fact or a question such as: "There are only 84 days of summer before I start fourth grade. I need to start having fun now!"
From Outline to Essay
Once you have your power-writing umbrella outline and you are ready to begin writing your five-paragraph essay, start with the introductory paragraph. You will use the power one sentence that you wrote on your writing graphic organzer (the umbrella) and include other information to introduce the topic and let the reader know what to expect from your essay.
The body paragraphs come next. It is important to include as much detailed information as you can about your topic in each of the body paragraphs. You are not only writing down your power twos and threes in paragraph form. You need to add transition words and sentences, so that the essay flows and has voice. Here is a sample paragraph about playing baseball from the power-writing umbrella.
Playing baseball is one of the best ways to spend a summer night. My team, the Enforcers, plays every Tuesday night, and we usually win. My position is first base, and I am very busy since we are always trying to get the batter out when he hits a ground ball. My best friend, Sam, is also on my team, and he plays third base. He is really good at throwing me the ball when we are trying to get someone out. We make a great team! Even though playing first base is fun, my favorite part of a baseball game is when I get to bat. I love to hit the ball and run around the bases!
Finally, you use your power-writing graphic organizer for writing the conclusion paragraph of your five paragraph essay. The conclusion paragraph's main job is to wrap up the paper and maybe give an opinion based on the information in the essay. For example, with the summer activity topic, a concluding paragraph might recap the three favorite activities and then also discuss something else the writer might like to try this summer or something he is looking forward to, like a vacation.
References
This post is part of the series: Writing Tips for a Five Paragraph Essay
This series focuses on how to write a five paragraph essay. The tips will help you write a five paragraph essay. Sometimes, the hardest parts are the introdcutory and concluding paragraphs.