Great ESL Websites for ELL Students to Practice English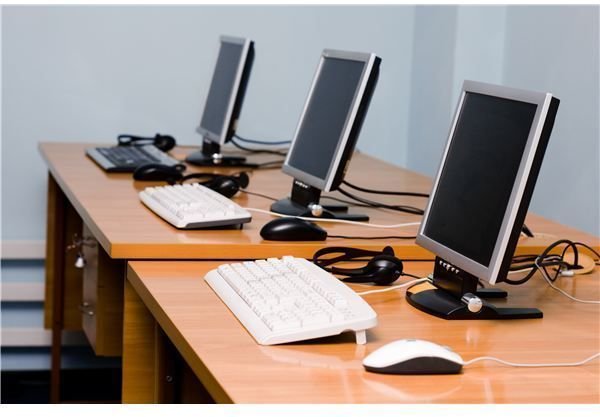 Choosing Resources
Plenty of ESL websites for ELL students are out there. But which ones are truly helpful to students? We offer here a sampling of some of
the best ESL websites available. They are interactive and offer a wide range of resources to assist students in the study of English as a second language. The following resources are listed in no particular order. Bookmark this article so that as you utilize the links to visit the various sites, you will return here for additional information.
My Language Exchange
Chat with a native English speaker via text and voice chat on My Language Exchange. You will offer lessons in your language to a native English speaker who wants to learn your language from you. This is a free resource that you can use to master English conversation and ask questions you have about using English to a person who speaks English as a first language.
English Media Lab
This site offers multiple interactive resources to engage all levels and ages of learners. Crossword puzzles, listening exercises, interactive quizzes, and other resources are targeted to English language learners. Scroll to the bottom of the page to find the list of ESL games and quizzes.
ESL Video
ESL Video provides videos for English language learners of all levels to help them improve their English. They include authentic English videos as well as lessons. Students can take quizzes related to the videos as well as find a page with links to other ESL learning sites. This is a helpful supplemental practice website, and it offers plenty of listening practice.
Real English
Real English offers video lessons on a variety of topics and accompanying exercises to English language students. All of the resources and lessons on the site are free. You can watch the videos with or without subtitles to improve your listening skills.
Voice of America Special English
Learn about English as you read through current news stories. Take advantage of the free resources on Voice of America to improve your listening and reading skills. Listen to stories being read out loud and follow along with the transcripts.
BBC World Service Learning English
This is a site similar to Voice of America except for British English.
Breaking News English
This site provides in-depth exercises to accompany current event news stories written for ELL students. Work through the written exercises and develop your ability to express yourself orally in English as you discuss these stories with your fellow students. All content is free.
My English Pages
This site offers tips for how to use English grammar, how to write different kinds of documents in English, interactive tests, and exercises and other helpful resources.
Learn English Feel Good
This site offers resources for grammar, pronunciation, vocabulary, and idioms. Most of its resources are free. Interactive videos and exercises on this site will help you improve your English substantially.
Take advantage of these resources to help you become a more proficient English speaker. These ESL websites for ELL students are just the tip of the iceberg when it comes to sites devoted to helping you learn English. Explore links to other sites posted in these sites to find a few that help you learn more about English.
This post is part of the series: ESL Websites for ESL Students
These articles detail several sites covering grammar, games, news, vocabulary and other English language learning topics to help you learn English on your own. Read through the resources available to you to improve your English on the Internet. These sites are free!