Highly Effective ESL Student Lessons Using Music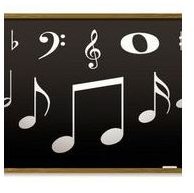 Setting Goals
Helping ESL students to understand English and to be able to express themselves using the language is the top priority in our
classroom. When our students have learned to comprehend written and spoken instructions and to communicate through writing and speaking, the battle of second language teaching is won.
In second language learning, the four main skills that are recognized as being necessary are:
Listening
Speaking
Reading
Writing
When teaching kids at the beginner level, set your goals. You should highlight how you will teach listening and speaking since they give opportunities for the kids to practice English. Those two skills should be your priorities; however, you should also start teaching the basics of sentence writing and reading. Set goals for your class each day and decide what language skill to focus on.
What Good Teachers Do
New ESL teachers look for ways to proceed when teaching ESL learners. Be sure to utilize:
Pacing. This is the most common problem of ESL teachers. Sometimes, the lesson moves too slowly or quickly. You should be vigilant. Learn to adjust your pacing based on your students' abilities. Stop if they do not understand, elaborate if they need more time to absorb. Practice the art of listening!
Continuity. You should follow a format for your entire course. The problem with some ESL teachers is that there is no continuity with their lessons. Today, they will teach the kids how to write a paragraph when tomorrow they'll find out that the learners could not even write sentences! Sequence your content in an intelligent way. Get some resource books with outlined ESL student lessons!
Initiative. Your responsibility is to create interesting, informative and challenging lessons. There are lots of way to teach a lesson. Never be too shy to look silly when teaching vocabulary.
Using Music With Lyrics
When you use songs for drills, they do not seem drill-like. Music relaxes the mind and reduces the stress of learning. When used effectively, music can increase alpha levels in the brain that boost memory and recall, which allows the brain to access reserve capacities making it highly effective for the second language learners to absorb the new language taught. Use music widely in your ESL class to hasten learning. Try these activities:
Listening for Adjectives (Use the song "Bear Hunt")
Play the song and have your students listen to it carefully.
For the second time, play the song and instruct them to write down all the adjectives mentioned in the song.
Play the song again until most of them are able to write down all the words that describe.
Play the song again and everyone sings!
Listening for Sequence
Type out the lyrics of the song.
Cut the lyrics into strips of paper.
Have the students listen to the song and arrange the paper strips in the same order as the lyrics heard n the song.
Recommended 11 Singalong Songs for the TESOL Class
Bear Hunt
This Old Man
He's Got the Whole World
Skip to My Lou
You Are My Sunshine
Three Blind Mice
This Little Light of Mine
Country Roads
New York, New York
Amazing Grace
Kumbaya