Spotting Big Ideas Through Read-Alouds
Teaching a second language learner to become a life-long reader should be on every ESL teacher's list. Reading helps students develop critical thinking. When a student learns how to read and when she is able to comprehend and apply to real-life situations what the author is trying to convey, she is able to understand the world, which then enriches her life.
The perfect strategy to teach an ESL student how to comprehend a story is through a read-aloud activity in class. With read-alouds, teachers can easily help students grasp the "big idea" or the central message of the text. She can also remind them when to pay careful attention and can clarify the author's message.
When teaching the story's big idea, it is important to show your students how to spot supporting details and identify evidence that will help the students understand the text. This can be done through modeling, group and paired work, and one-on-one conferences. Read on and learn some interactive read-aloud ideas and activities you can apply in your class.
Finding a Read-Aloud Text
When choosing a story to be read aloud in class, you must be selective. Choose text that will surely hook students' attention, leave them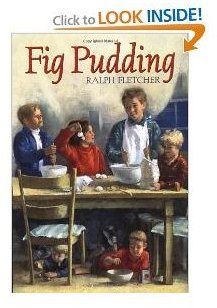 wondering what will happen next and make them thrilled to finish reading the story. You must also consider getting a story with clear central ideas, with supporting details, and with simple story lines. Exciting adventures, fiction, and nonfiction stories will all work well for second language learners.
Consider the following selections:
Fig Pudding by Ralph Fletcher
Chasing the Moon to China by Virginia Overton
Koko's Story by Dr. Francine Patterson
Animal Mix Ups by Linda Johns
Read-Aloud Ideas and Activities
"Why did the author write the story? What does he/she want the readers to learn?" Have your students answer these questions to enable them to realize the story's main point.
Another great strategy to help kids identify the story's big idea is through a T-Chart. Draw a big T-Chart on the board and let them write in the big ideas and supporting details. Download the sample T-Chart here as a Word doc. You may also include these learning activities in your interactive read-aloud ESL lesson plans:
Have your students read a short story together. You can divide them into groups and then assign paragraphs for each group to read. Make sure that the big ideas are read by everyone together. You can be very creative here by teaching them voicing and simple gestures just like choral recitations.
While other ESL learners are at task, pull-out a student and have him/her read aloud a short story. Have him/her talk about the story's big idea after.
Have a mini-puppet show in class, By having this activity, you are able to hook your kids interest while they read-aloud the text. Have your students identify the story's main point after the show.
Resource:
Teaching Comprehension Strategies All Readers Need by Nicole Ousten and Stephanie Yulga