ESL Lesson Ideas on Teaching the Parts of a House and Asking About Property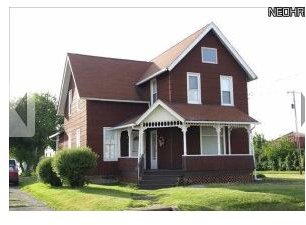 A Little Skit
Sara is showing off her new flat to her friend.
Friend: I love your new apartment. Can you show me around?
Sara: Sure. Here is the living room. There is my little dining room in the corner.
Friend: You have a little balcony.
Sara: As you can see, it overlooks the lake.
Friend: Oh, it's beautiful!
Sara: This is my kitchen, and at the end of the corridor are my bedroom and my study.
Friend: You have a study, too!
Sara: Here on the left is the bathroom and the toilet.
Friend: I really love your apartment. It is beautiful!
More Useful Vocabulary
Apart from vocabulary used in the skit, here is some more useful vocabulary for parts of the house:
the attic
the basement/ cellar
apartment/flat
door
elevator
entrance
fireplace/chimney floor/story
first/ground floor
garage
guest room
garden
hallway
kitchenette
roof
stairs
steps
stairs
terrace
window
yard
.
Useful Expressions For Housework and Daily Routine
Here are some useful expressions for housework and daily routine. Students can learn these and take turns at performing the actions. One student or the teacher says the words, and selects other students to act them out.
clean house
clean the floors
clear the table
set the table
dust the furniture
empty the garbage
wash the dishes
do the laundry
wash the windows
wax the wooden floor
Classified Ads Are Great For Teaching
Have students bring clippings of classified ads about Homes for Sale, Houses and Apartments to Rent to class. This is an added perk to learning vocabulary on parts of a house in an ESL lesson. They would learn to read and understand this type of ad. They can play at calling landlords and real estate agencies, and describing the kind house, studio apartment they are looking for to buy or rent, and asking questions. Here are some of the questions you can ask:
Is there an elevator?
I would like to come to see it this afternoon. Are you available?
Is it really $500, all utilities included?
I saw an ad for a studio in today's newspaper. Am I calling the right number?
Is there central heating?
Which floor is it on?
Do you have any studios on the fourth floor?
Is there a swimming pool?
Is there a gym?
You can also practice asking for information about a villa, a chalet, a penthouse or a condominium. This gives students the opportunity to learn about different types of property. You can indicate to the various real estate agencies the type of property you are looking for, the number of rooms you need, apart from the kitchen and bathroom, and the number of square feet you need. This ESL lesson on parts of a house can really help you expand your vocabulary. Imagine you have a lot of money, and have fun.