One of the best ways to start the year off on the right foot is to have some really stellar activities planned for your elementary students. After all, this is the first impression your students will form of their new teacher. With the ideas listed in this article, you're sure to get a passing grade!
Ice Breakers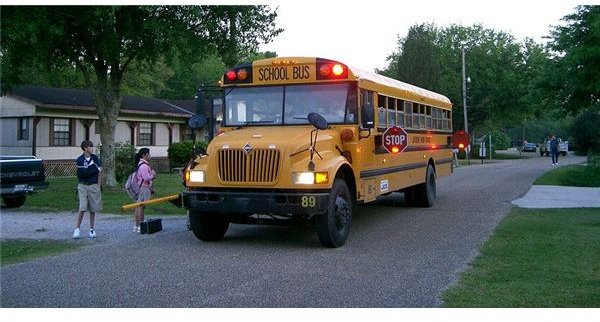 Ice Breakers are great activities for elementary students. Chances are your students will know at least one or two of their classmates right off the bat – but it never hurts to meet someone new. Spending a little time having the class participate in a fun first day "get-to-know-you" activity not only helps them learn more about each other, it gives you the opportunity to begin to learn the students' names, personalities, friendships, likes, dislikes and special interests.
Decorate the Classroom Space – Together!
Getting ready for the first day of school is hard enough without having to also worry about friendly decorations. Why not consider letting the students help! Review these ideas for back-to-school bulletin boards. Your students will have a blast working with their new classmates, and are sure to take great pride and ownership of their space.
Read Aloud Time
Story time is always a welcomed respite from the excitement of the back to school activities. First Day Jitters, by Julie Danneberg is a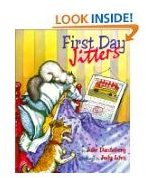 story you may want to consider sharing. Your students will appreciate the underlying message – that they are not the only ones who may be experiencing first-day jitters – and may even be quite surprised to learn that teachers get nervous, too!
Use this time to begin to establish your read-aloud classroom routine. Will the children sit at their desks, or on the floor? Will they be allowed to whisper with friends, or are they expected to listen quietly? By setting your behavioral expectations on the first day, you are giving students a concrete understanding of how they will be required to act throughout the school year.
Shock and Awe
You can really wow your class with one or two exciting elementary science experiments. One of the main goals for elementary teachers is to instill in their students a love for learning, which is exactly what these intriguing science activities are designed to accomplish. By showing students that science can be fun, you will peak their interest and set a positive tone for all of the learning which will take place during the coming school year.
Choose First Day Activities Carefully
Your first day activities should be chosen carefully, so that they not only inspire the children to learn, but are also designed to be all-inclusive. You may even wish to consider having a special back-to-school theme for the entire first week.
Your students will be excited to be a part of your classroom community with these back to school activities. First day fun will turn into a memorable year of learning. Search Bright Hub Education often for teaching tips, lesson plans, activities, exercises and resources to support your curriculum.
References
Image credit http://commons.wikimedia.org/wiki/File:School_bus.jpg
Activities offered in this article are based on the author's experience as a classroom teacher