Find Webquest Generators for Teachers: Free Tools For the Classroom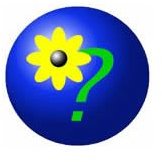 Where to Begin?
Using the webquest generator list below is a great way to start creating webquests for your class. Some simply generate an HTML page for you to upload to your own website, but others create and publish the webquest online for you. However, all of them follow the original webquest format of including an introduction, task, process, resources, evaluation and conclusion. So, if you are looking for a straightforward way to get your webquest ideas organized into a easily customizable template, the websites listed in this article will do just that.
1. QuestGarden
QuestGarden.com is the official webquest generator of the webquest.org portal. With QuestGarden you get to micro-manage almost everything you could hope to change when you create a webquest. The helpful design wizard walks you through all the stages and helps you decide what to write in each of the sections. It even includes examples from published webquests to help jumpstart your inspiration. Finished webquests are published on the QuestGarden website, complete with a shortened URL for easy access.
You can sign up for a free 30-day trial, or subscribe for two years with a one-time payment of $20.
2. Zunal WebQuest Maker
The Zunal webquest generator has a wealth of options, and generates a slick-looking final product that looks very professional. Webquests can be displayed in up to eight languages, have a variety of background images, and can have a selection of color themes applied. Additional pages include space for a student quiz, a review page, a teacher page, and an 'about the author' page. Page statistics can be viewed, files can be added, and YouTube videos can be embedded. Once your webquest is finished, it can be published live on the Zunal site, or exported as a Word, PDF or Excel file. It also works with your mobile device.
Teachers can register for free, but this only gives you access to one webquest. Registering for the pro version, however, is very cost effective. For $20 you get a three-year membership to Zunal, the ability to create and edit an unlimited number of webquests, and an ad-free experience for the teacher and any visitors to your webquests. Sample webquests can be found on the Zunal homepage.
3. Teachnology Web Quest Maker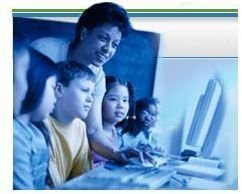 Simplicity is the key with the free webquest generator from Teachnology. Simply fill in the boxes in the ready made template, and click the button at the bottom of the page and you will have created your first webquest. Options to customize your websquests are limited. You cannot add or delete pages, change fonts or other such things, but you can add a picture to the top of your page.
It is possibly the quickest way to create a webquest, but it is also one of the simplest in terms of presentation. Right click on your completed page to save it as an HTML page, and you can upload it to your blog, website or file host when you are ready. You can view a sample webquest that I created with this website here.
4. Aula21 - 1, 2, 3 Your Webquest for Free
Like the Teachnology webquest generator, Aula21's tool is free to use, and needs no subscriptions or registrations. However, unlike the Teachnology site, you do get more options with regards to presentation and customization when you use 1, 2, 3 Your Webquest for Free.
You have six language options, 12 different fonts, 15 text colors, and 28 background colors to choose from. There is also the ability to upload an image of your choice. All the usual template boxes are included, along with a sample paragraph to remind you what you should have in each section, and you simply click the button at the bottom to see your finished webquest and save it as an HTML file.
The Best Webquest Generator?
Ultimately, you get what you pay for with a webquest generator. When you pay for a subscription with Zunal or QuestGarden, you get some stylish premade templates and the option to publish them online direct from their sites. The free options from Aula21 and Teachnology are much simpler, and require you to either have, or find, a place to upload the generated HTML file.
If you are new to webquests and just want to try one or two, then by all means start with the free generators. However, the price of the paid versions represents great value for money, and you will soon find that it is easier to make and publish your webquests by using either Zunal or QuestGarden. You also have the added bonus of being able to go back and edit your webquests to update dead links or add more challenges. For me, Zunal offers the best balance of style, detail and simplicity, but both can be used on a trial basis before spending any money on a subscription, and I would encourage you to try both to see which best fits your personal tastes.
This post is part of the series: Webquests for the Classroom
What is a webquest, and how can you best use them in your classroom? This series gives teachers tips and advice on how to use webquests at school.