Use Curious George Literacy Activities and Coloring Pages to Teach Students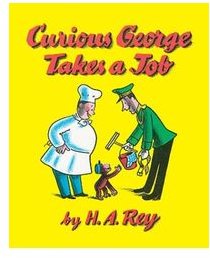 Where to Find Coloring Pages
There are many Curious George coloring pages that can be found online by doing a quick search, or you can use the ones I have found by clicking the links below. These are great to use after reading a Curious George book to your students to keep them thinking about the story. You can also use these coloring pages as reading response journal ideas.
Gather.com Curious George coloring pages
64 Curious George coloring pages
Kids Coloring Pages: Curious George
Print these off the websites and copy them for your students.
Reading Response Journal Ideas
If you are reading a book like Curious George Takes a Job, then you may have these reading response journal ideas. All of these ideas can work well for writing activities and discussions for Curious George literacy activities:
What job would you have if you could have a job?
Would you take a job like Curious George?
What are some things Curious George did at his job?
What was your favorite part of Curious George Takes a Job?
Find coloring pages to go with the theme of this book or just general coloring pages. You know your own class and your own students the best, so you can decide if you should pass the coloring pages out before or after the students finish the literacy activities. Some students will need brainstorming time or the aid of the coloring page to help them think of ideas and write a good reading response journal entry. Other students will be distracted by coloring, and it would be better for them if they color the page after they finish their writing.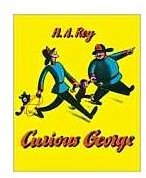 Here's another example with the original Curious George book. After reading hand out pages that go with the themes in the book. Then ask students to write in their reading response journals about:
Have you ever moved to a new home like Curious George? Were you excited or scared?
What do you think about some of the funny things Curious George did in this book?
Describe the Man with the Yellow Hat. Do you think he will be a good owner for Curious George?
Describe Curious George. Would you like to read more books about him?
Reading, writing, and creativity go hand-in-hand. That's why with younger students it is important to expose them to books, ask them to write about them, and give them chances to create images to go with the literature for complete Curious George literacy activities.
This post is part of the series: Curious George in the Classroom
This series of articles gives you ideas and lesson plans to use when reading Curious George books in your elementary classroom.