An Easy Homemade Phonics Game for Primary Students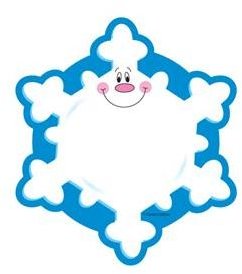 Reasons to Make the Game
Teachers have little time to spare. Especially in the beginning years of teaching, a lot of time is spent on preparation for the classroom. While there are many homemade phonics games that could be made, this one has extension and modification ideas for different skill levels. Use it as a center time game, or as a reinforcement of classroom learning during small group instruction time. With a little time and small monetary investment this game will last for many years to come. And psst, it's fun!
Simple Steps to Make the Game
Materials Needed:
**
Colored tag board
Black permanent marker
Theme related cut-out shapes (like the picture shown right)
Glue
Laminating machine
One to four pennies
Optional:
Pencils and paper for each student
Timer
Directions to Make the Game:
On colored tag board, use the cut-out shapes of the theme you would like use to make the game. Print each letter of the alphabet letter in capital, lower case or both on the cut-out. Glue the cut-outs randomly all over the game board. Have the game board laminated for durability through the school resource center or at a teacher store.
How to Play
This game works best when played in a small group of four students. That way, the students will have enough physical space to sit around the board comfortably.
Students take the penny and first learn to spin it. Model how to spin the penny. This is very exciting for younger students to learn how to do, and requires some fine motor skill and coordination. You may want to have a penny for each student to practice with as young children may become impatient waiting for a classmate to practice. Once the students have had ample time to practice spinning the penny, let the game begin!
Students take turns spinning one penny on the board. Whichever letter the penny lands on, the student says the beginning sound of the letter aloud. For example, if the coin lands on the letter B, then the student says the "b" sound. Next, the student brainstorms a list of words that begin with the letter B. As many words as he or she can think of should be considered enough (other students will naturally chime in, which is OK too). Older students can turn the game into a spelling bee.
Extend the Activity:
Give students a sheet of paper and a pencil and direct them to sound out the words and print them. If they cannot, just have them print the beginning sound. Encourage them to draw a picture of the word. This is great phonics practice and word practice for beginner readers. Before you know it, they have created their own mini-dictionaries of the letter sounds.
For Older or Advanced Students:
Set a timer for these students and turn it into a game of Boggle. How many words can you write down (spelled correctly) that begin with the letter in one minute? Another variation is, how many words can you rhyme with that beginning letter sound in one minute? So, if the student lands on B- he or she thinks of a word that begins with letter B and any words which rhyme with the letter B word in a minute. For example, he or she names the word bat- then the list of rhyming words begins - bat, cat, sat, mat and so forth.
More Ideas:
Change the rules of the game to ending sounds
Change the board to digraphs
Change the board to word families
Tie It into Your Themes
This game can be great fun to play all year round and can be used to compliment any theme activities you are working on. For example, use the shamrock cut-out for March, Easter eggs in April, stockings in December and so forth. Use theme related words as part of the game. For example, as students are learning Spring words, they can be used when the game is played in April. So, if they landed on the letter B, then they would say and/or write Spring related "b" words, such as bird, bike, or basket.
When played year round by theme the students will not get bored of it and you also have the benefit of seeing the students' growth as they play the modified versions later in the year.
References
Teacher and writer, Laurie Patsalides, M.S.Ed. has used this game many times in her classes to help students practice phonics. She is a strong believer in teachers learning from teachers. Many of her published works on Bright Hub include many homemade games that teachers can make. Did your kids like the game? Let me know!
Photo courtesy of Carson-Dellosa publishing company.
This post is part of the series: Phonics Practice in the Younger Classroom
A series of articles on phonics practice is provided for teachers to use with their kids. Homemade teacher games, resources for extra phonics practice and a Christmas activity on phonics are provided for you.