Morning Work Activities to Keep Students Busy & Out of Trouble During Morning Classes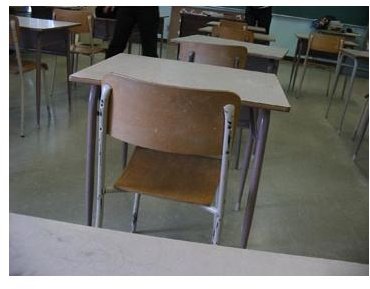 Tips to Having a Good Morning in Class
The easiest way to organize a group of morning activities is to put the students into groups that will maneuver through the list of stations you will present for them to work on. Because the children will be working individually and at their own pace, you do not have to group the students according to ability. Just make five groups, so that you can have five different activities to move through, one for each day of the week.
Somewhere in the room, post a list or chart that the students can check each morning and see what their activity will be for that day. In the beginning, this will take some time and a level of guidance on your part. By keeping the same basic routine, you will eventually be able to leave them on their own to get started.
Another idea may be to have a designated morning work folder. This way, any unfinished work can be left in this folder and will be easy to find and organize. You may choose one morning every few weeks where the student's station is simply to catch up on any work they did not finish.
Word Sort: This will involve giving students families of words that they will sort and write either on paper or into a spelling notebook. You can give groups of words that have varied:
plural endings
suffixes
prefixes
common/proper nouns
vowel combinations (long, short)
Print out a sheet similar to this downloadable word sort sample. Cut out five sets of each and put them in zippered sandwich bags. This way, they are reusable for each group. The students will take the set, and sort the words. They will need to decide how to sort them by studying the group. With the attached sample, the words can be divided into long vowels spellings. The heading may read:
Long-vowel words ending in a silent "e"
Long-vowel words with two vowels side-by-side
Short-vowel words
This activity can be customized to meet any phonetic or spelling skill you may be teaching.
Silent Reading: Have the students use sticky notes and look for particular questions. You may organize this by writing groups of three questions on note cards and laminating them. Keep the cards in a recipe box, and when on this station, the kids can choose a card and return to their desk to read. They use sticky notes to write down the answers to the questions and mark the page where the answer can be found with the note. For more detailed information on this activity, read this article on increasing comprehension.
Creative Writing
Give students a topic and let them write. You can write topics on note cards like above, laminate them, and store them in a recipe file. Another option is to write a topic on the board for them to follow. To really stretch their creativity, laminate different pictures from magazines and let them use those to begin their story. Each week, you may choose to have the students focus on a particular writing skill. Maybe ask them to focus on details, using descriptive words, or using transitions.
When working with the writing stations, one week or station may be the writing phase, another week they can self-edit or peer-edit their writing, and then finally they can move to the publication phase. Provide check lists for them to use in the editing phase to help them look for particular items. The list may include checking for:
spelling
capital letters
punctuation
introduction
conclusion
Phonics Dice
Have students roll dice similar to those on the Education4Kids website. They can write down any words they make. After they have made ten words, they can then possibly sort the words like in the above word sort activity.
Computer Time
If computers are accessible in your classroom, students can find activities to independently work on math and reading skills. Two such programs are Houghtihn Mifflin's Destination Math and Destination Reading. These programs cover all levels of readiness, and also include Spanish versions for ESL students. These programs can be accessed and worked on independently. If you have a computer teacher or technology specialist in your building, work with him/her to choose sites that your students can work independently with. You can work to set up a portal that the children can access for links to these specific sites.