Fall Leaf Activities and Toddlers Crafts for Autumn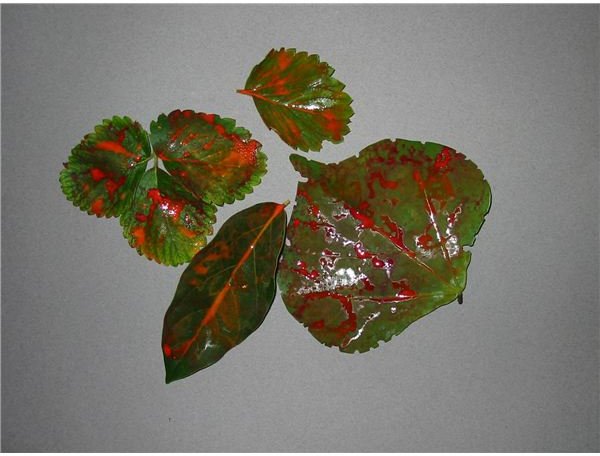 Fall Walk with Toddlers
Taking a walk is a great way to begin your fall toddler activities. Before your walk, help toddlers to decorate paper lunch bags with crayons and fall-theme stickers. Print the child's name on the bag. As you walk together, invite the children to collect leaves and place them into the bag. Upon returning, look at the leaves and emphasize the autumn colors of red, yellow, and orange. For those who live in areas where leaves do not change, collect green leaves and transform them into autumn leaves with the art activity below.
Autumn Art
Painting Leaves
Turn green leaves into autumn leaves with paint. Prepare three containers with non-toxic tempera paints; one with red, yellow and orange. Help toddlers to paint their leaf adding dabs of each color to the leaf surface with a paint brush. Leave to dry. These leaves make nice additions to a fall-themed bulletin board.
Leaf Bracelet
Cut a strip of clear adhesive paper to fit the child's wrist and twice as wide as you would like the bracelet. Place this paper down on a table (sticky side up) and fasten with tape. Invite toddlers to place pieces of the autumn leaves they collected on their walk, along with small pieces of construction paper or sequins in fall colors on this sticky paper. Fold the bracelet in half so the materials are contained inside the sticky paper. Attach the bracelet to the child's wrist with a piece of tape.
Fall Trees
Trace around the child's hand and wrist to make a tree trunk. Help the toddlers color their tree trunk brown with crayons. Add autumn leaves in any of these ways:
Tear small pieces of red, yellow, and orange tissue paper and have toddlers glue these on for the leaves.
Paper punch holes from construction paper in fall colors. Spread glue on the tree limbs and help toddlers sprinkle on the holes as leaves.
Prepare pans of yellow and orange paint and invite toddlers to dip their thumbs and make prints on the tree limbs for autumn leaves.
Fall Song and Fingerplay
Take a break from your toddlers crafts for Autumn with a song and fingerplay. This one is sung to the tune of Ten Little Indians:
Fall Leaves
1 little, 2 little, 3 little leaves
4 little, 5 little, 6 little leaves
7 little, 8 little, 9 little leaves
Blow them all away. Whoosh!
A Fall Fingerplay
Pretty leaves are falling down (flutter fingers)
Green, orange, yellow, and brown. (point to colors)
Here comes one colored red,
It landed on my head! (tap head)
Authors Unknown
With these activities and toddlers crafts for Autumn, the little ones in your care will have fun learning to recognize and appreciate the signs of fall.
Suggested Books and Sources
Sharing a story together is a wonderful way to wrap-up your fall toddler activities unit. Here are a few suggestions to get you started:
Fall: Seasons Board Book by Chris L. Demarest [Red Wagon Books, 1996]
Baby Einstein: Nature Discovery Cards by Julie Aigner-Clark [Hyperion, 2003]
Season Song by Marcy Barack [HarperFestival, 2002]
Source: Personal experience in the classroom and "Mommy and Me" groups
Photo by Tania Cowling, all rights reserved