Cultural Day Ideas and Activities for Toddlers: Celebrate Culture Day!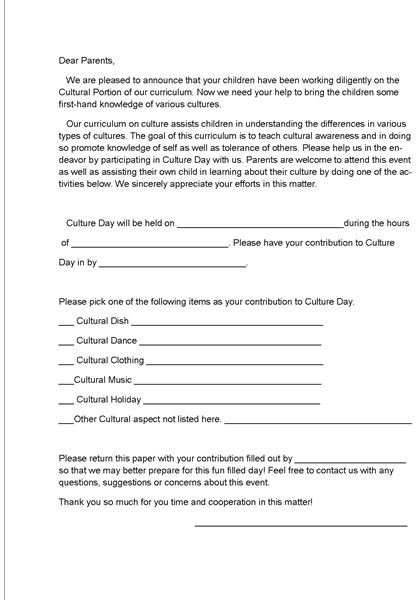 Cultural Day Ideas
Before starting cultural teaching activities with your toddlers, the children should have some knowledge of their own culture and what culture actually is. A discussion of food is an easy way to introduce the concept of culture.
Ask the children if they have ever eaten various types of cultural food such as Chinese or Mexican food? Discuss the differences in those types of food with what is considered to be American food like the all American hot dog.
Next you can ask children if they know where their family is from?
Talk about various cultural holidays such as St. Patrick's Day, Cinco de Mayo and Mardis Gras.
Discuss how different households are. When they go home do they have to take off their shoes at the door? How about at Grandma's house? These are also cultural concepts and may be more readily understood by the students.
[caption id="attachment_130330" align="aligncenter" width="640"]
Asian culture can be fascinating[/caption] When you are done discussing culture with children and feel that they have a fair grasp of the concept of culture, move on to the next portion of the toddler activities for culture.
Toddler Activities for Culture
These cultural day ideas are meant to develop an appreciation for people of varying cultures. It is therefore very helpful to do these activities with parent involvement. Promote your preschool and encourage parent involvement by hosting a Culture Day using the activities listed below.
Pick a date and time for Culture Day. This will be the day your toddler activities for culture will really shine!
Print out the attached note to parents included in this activity. Send the note home with children after you have filled out the appropriate dates.
Depending on what type of cultural information you receive back from the parents, have children color various flags to fit each cultural area.
Find toddler costumes to use at Culture Day in relation to different cultures. You can also very easily make simple hats of different cultures for the children to use on culture day.
Create a separate area for toddler dances so that those who are going to be performing cultural dances have a place to do so. This would be a fun activity for toddlers who already know cultural dances. If they don't, try teaching them a simple dance such as a Native American Rain dance that they can do together!
Go to appliance stores and get large cardboard boxes to create "stands" for foods of different cultures or set up a table with each cultural food area labeled appropriately. You should have at least one of these. If there are very few dishes, then you would just have one stand or table labeled "cultural dishes".
Create and print a schedule of events to send home to parents for Culture Day. This schedule should consist of what time the event starts and end? What time the performances are? And should name who is performing? A fun way to do this is to do the dances first, then invite the parents to explore the room and try some cultural dishes and look over the work of their children. This event should take an hour or two and is a great way to have the family and the educators work with the child to develop their education. This may also serve as an informal open house where parents may have a unique chance to discuss concerns with you.
Make sure to educate children on American Culture in the form of foods, holidays and manners such as shaking hands and good eye contact. Compare these to other cultures.
Don't forget to get your own costume, food and activities together to represent your own culture!
Most cultures have some type of name. Don't forget to create a name for the culture of your classroom or school! Children will love doing this! You can even create a flag, a holiday, designate a bird and possibly a symbol to represent your school culture. Discuss cultural day ideas that are specific to your school or daycare, such as how you can develop social skills in preschool children.
Feel free to modify this activity as you see fit based on group numbers and willingness of parents to participate. Use your letter to the parents to decide how many areas, booths and performances you will have. Upon completion of this activity, children should have developed skills that enable them to celebrate the differences in people, thus promoting acceptance of all cultures! Book Selection for Culture: Bread, Bread, Bread and any book in Ann Morris' Around the World Series
Flyer