Buy New or Used?
Need some new preschool teaching materials? Preschool teachers are always looking for teaching ideas, so new curriculum resources are always needed. You don't have to spend a lot of money building up your curriculum library. Instead, why not choose some good used preschool curriculum materials for a fraction of the cost? The following online resources will help put you on the way to building your arsenal of teaching ideas for less money than you ever thought imaginable!
eBay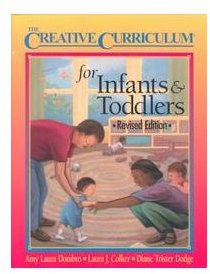 As you might already suspect, eBay is a great source for used early childhood curricula. You can buy a variety of both new and used preschool learning materials for a fraction of the cost. From the popular Creative Curriculum to the Carolina Curriculum, you can be sure to get a good deal on eBay. Both individual sellers and ebay book stores sell used preschool curricula. Great deals are available in both "buy it now" and auction deals. Be sure to choose a seller with 98 percent or higher positive feedback. Pay with PayPal and you'll have more security in your purchase. It's not a good idea to send money orders, since you'll have no recourse if someone decides not to send the materials you ordered.
Amazon
If you want to buy a used curriculum for preschool, take a look at Amazon. While you can buy new teaching materials here, used materials can be purchased as well. Scroll down the site and compare used book sellers and decide who you'd like to purchase from. You'll see the seller's price, condition of the book, and percentage of positive feedback. If you need the curriculum soon, you can choose sellers who promise quick service and are located nearby.
Alibris
Alibris is known for college textbooks, but this is also a good site for finding used curricula for early childhood classrooms. Similar to Amazon, it's another site to check for quality used teaching materials. Find the book title you're looking for, and you'll see a list of sellers you can purchase the curriculum from. Shop and compare according to positive feedback of the seller, price and location of the book. Alibris is a very convenient and reliable resource for buying used teaching materials for preschool.
Educator's Exchange
Homeschool sites are a great place for teachers to buy used preschool materials. There are millions of homeschoolers out there buying and selling curriculum materials and teachers can get in on these deals too. Educator's Exchange has lots of materials available at great prices. With this site, you'll do a search for the type of books you're looking for, according to grade level. Just highlight preK, and you're off to a list of book titles. Compare the publisher's price to the used book price. You'll see amazing deals on this website. Simply read the description, notice the condition of the book and add the books you want to your cart to purchase.
Buying used preschool curriculum materials online is a great way to build up your preschool teaching library. Since you can never have enough teaching materials at the preschool level, it's great to find affordable resources to purchase for a lot less money than buying new.
Resources
1. Ebay: www.ebay.com
2. Amazon: www.amazon.com
3. Alibris: www.alibris.com
4. Educator's Exchange: https://www.edexbooks.com/index.asp