Organizing A Candy Shop Dramatic Play Area For Preschoolers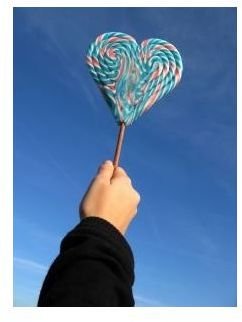 Many preschool children like visiting stores that sell candy, and teachers can expand on this interest by planning a dramatic play theme that involves the use of several sweet treats. A play area set up like a candy shop is a place where young children can entertain themselves while expressing creativity and learning how to classify objects into groups. "Think of the Dramatic Play Area as a stage. Children can enter the area and immediately take on a role and pretend."1
In preparation for this dramatic play theme, teachers can either ask parents to donate bags of candy or can use class activity funds to purchase treats. In order to make the candy shop seem realistic, teachers should ensure that a few different varieties of "merchandise" are provided, such as lollipops, chocolates, gumdrops, and jellybeans.
Setting Up the Candy Shop
Preschoolers can assist the teacher in setting up and organizing the candy shop area. Teachers can introduce this theme by discussing how candy shops operate and by allowing the children to be creative when implementing the following ideas:
Teachers can place a long table in the dramatic play area to serve as a candy shop counter. The students can suggest names for their candy shop, and once a name is decided upon, teachers can help the children make a sign to keep on the countertop.
Students can decorate their candy shop area with photographs and hand-drawn pictures of chocolate bars, lollipops, gummi bears, and other treats.
Teachers can help the preschoolers sort their candy in rows according to brand or type, and can ask the children to name ways in which the groups of candy differ from one another.
The candy shop area should include a toy cash register and play money (pennies, nickels, dimes, quarters, and dollar bills). Each type of candy should be priced so that the customers can hand one coin or bill to the shop workers.
Dramatic Play: Candy Store Workers and Customers
Once the play area is ready, teachers can make the space accessible to groups of three to five children at a time. The preschoolers can decide who will pretend to be the shopkeepers and who will act as the customers.
Children who are playing the roles of candy shop workers can greet the customers, point out the different types of candies that are available, and tell the customers how much each type of candy costs. They can take play money from the customers, put it in the toy cash register, and hand the customers the candy that was "purchased". Teachers can encourage the shopkeepers to use good manners when interacting with their customers.
Students who are engaging in dramatic play as candy shop customers can ask the workers for help in choosing candy and can select the correct amount of play money to use when "buying" merchandise. Preschool teachers can assist the shoppers with their number recognition skills as needed. Candy shop customers should also be encouraged to use proper manners when greeting and saying goodbye to the workers.
Depending on available classroom space, preschool children can enjoy the candy shop throughout the year. Teachers can periodically allow the students to select one piece of candy each to take home at the end of the day.
References
Image: Lollypop by Lusi sxc.hu licensed agreement
1: [How Dramatic Play Promotes Development](/tools/7 How Dramatic Play Promotes Development)