Ideas for a Preschool Honey Theme: Decorations & Teaching Ideas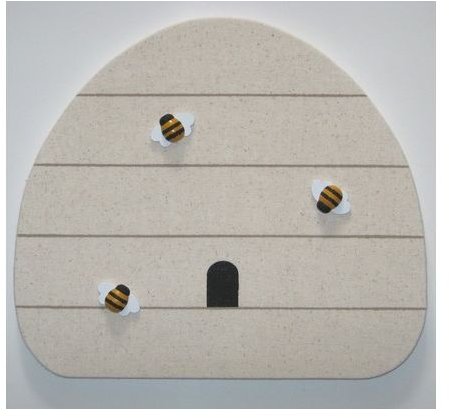 Start With a Bulletin Board
Themes are more effective when a bulletin board reflects the learning objective. Try these ideas for a preschool honey theme. Start with a colorful bulletin board with flowers, bees, hive and even a cut-away of the inside of the hive. Pre-made sets are available or you can add your own hive and bees to an existing bulletin board set that you may have with spring flowers.
A Taste of Honey
Preschool Honey themes starts with a wonderful book A Taste Of Honey by Nancy Elizabeth Wallace.
The main character Poppy is very curious and asks lots of questions. In this book she asks about honey. The audience is lead from the jar of honey on the kitchen table back to the grocery store, the honey processor, honey farm, bee hive all the way to the flower.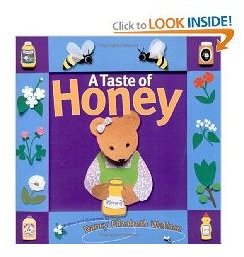 Follow-Up Game:
Play the familiar "Duck,Duck,Goose" but change the chant to"Honey, Honey, Bee" Students waiting to be chosen can buzz!
The Big Honey Hunt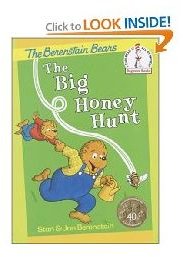 Today we will read a book by Stan and Jan Berenstain from the Beginner Books series. The Big Honey Hunt lesson plan will include reading the book and a follow-up activity .
Not only do the listeners follow the adventures of Papa as he looks for honey but this book also rhymes! This holds the students attention as they try to guess the rhyming word that makes sense in the story.
Follow-Up Activity:
Cooking/Tasting activity: Depending on your classroom limitations you may choose to create a honey treat with your students using a simple no-cook recipe. You may want to enlist parents to help you. ****Remember to adjust for any student's food allergies ****
This recipe appears courtesy of the National Honey Board (www.honey.com/consumers):
No-Cook Recipe: Honey Ball Cookies
Ingredients: 1/2 cup powdered sugar 1/2 cup peanut butter 1/2 cup honey 1-1/2 cups crisp rice cereal 1/2 cup raisins 1/2 cup chocolate or multicolored sprinkles
Directions: Place a sheet of waxed paper on a cookie sheet so cookies won't stick. Combine powdered sugar, honey and peanut butter in a medium bowl. Stir until mixed well. Stir in cereal and raisins. Using hands, shape mixture into 1-inch balls. Roll balls in sprinkles and place on a cookie sheet. Refrigerate for 1 hour. Cookies should feel firm when touched. Serve right away or place in tightly covered container and store in refrigerator.
This recipe appears courtesy of the National Honey Board (www.honey.com/consumers):
Simple Honey Muffins (baking required):
Ingredients: 1/2 cup milk 1/4 cup honey 1 egg, beaten 2-1/2 cups buttermilk baking mix
Directions: Combine milk, honey and egg; mix well. Add baking mix and stir only until moistened. Portion into greased muffin tins. Bake at 400°F for 18 to 20 minutes or until wooden pick inserted near center comes out clean.
Variation: Cinnamon Apple Muffins: Add 2 cups pared, chopped apples and 1 teaspoon ground cinnamon to basic recipe. Bake about 5 minutes longer than basic recipe.
Honey Hunter Activity
Another great book for the Preschool Honey Theme lesson is The Honey Hunters by Francesca Martin.
The students will quickly chime in with the chant of the honey hunter, "Che, che! Cheka, cheka, che! If you want honey, follow me!" At the end of the book the friendly animals, who finally found the honey, will fight over how to share the honey.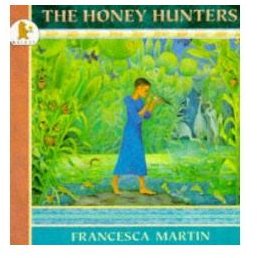 Follow-Up Math Activity:
For this you will need a bag of pretzels. You can even use honey oat pretzels! This is a "How do we share equally?" activity.
Have three students sit at a table while the other students gather around them. On a paper towel or napkin in front of them place a handful of pretzels. Make sure that the amount of the pretzels can not be shared equally.
As an example: Put ten pretzels on the paper towel for three students. Have the three students decide a fair way to share the pretzels. They can each have three but what about the remaining pretzel? Decide ways to solve the problem. Then everyone in the class gets to eat some pretzels!