Having a Successful Preschool Orientation for your Students & Their Parents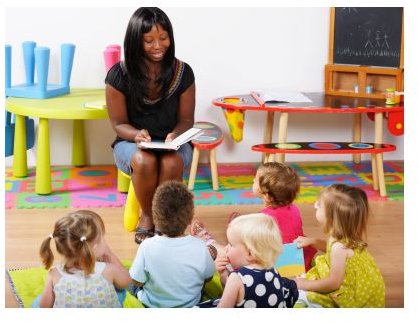 The Guest List
Before you decide which information you would like to present at your preschool orientation, you will need to decide who you will be inviting to the event. If you intend the orientation to only be open to parents and not children, the information you present will differ greatly. Keep in mind that if you choose to offer an "adult only" orientation, you may need to provide a child care option for parents. Be mindful of the schedules of the families in your class, and try to schedule the event well in advance.
If you choose to host a family orientation, you will have the chance to greet both parents and children. While you may not be able to present as much information as you would if you had an orientation just for parents, family orientation will give your students a chance to meet you prior to the first day of school. While many children will be excited about their first day of preschool, there will also be a few that are very nervous. Meeting you before that first day may help quell any fears.
When you begin the invitation process, be sure you are very clear about your intended audience. If your orientation is only for parents, be sure to clearly state that on the invitation, as well as provide any information regarding child care for the event. If your event is for families, include any information on activities the children may be participating in on the invitation.
Classroom Setup
An orientation is basically an introduction to your classroom for the year. Therefore, your classroom should be set up in the way that parents and children will see it on the first day of school. Be sure toys and materials are set out the way they would be on a regular day in your classroom. Include books on the bookshelf, all art materials that will be available, a manipulative area as well as a sensory center. Parents will want to see where children will spend their day.
As parents arrive, be prepared to make a short speech about your classroom and the materials that will be available on a daily basis. Give parents a short tour of your classroom, pointing out each learning center and telling them a little bit about each one. When discussing centers, be sure to point out the learning benefits of each during your tour of the classroom.
If you are uncomfortable making a speech to a group of adults, try this alternative. Before parents and children arrive for the orientation, type out a few paragraphs about each learning center. Display these short definitions in a pretty picture frame by each learning center in your classroom. Allow parents to browse through your classroom, and be sure to be available for any questions they may have about the classroom centers.
Make sure you have a daily schedule displayed. Parents will want to know the sequence of the day's events. You may also want to include any lesson plans you have completed thus far. Any information you can provide for parents regarding the daily happenings in your classroom will only serve to make them feel comfortable with you and your teaching style.
The Parent Handbook
One of the most important documents you will probably distribute during an orientation event is your classroom parent handbook. This handbook should include any pertinent information parents will need to know about your classroom practices and policies. You will want to make an impression on the families and present yourself as a professional, so it is important to put a bit of effort into your parent handbook. Some of the things it will be important to include in a handbook are:
A welcome page with a short teacher biography - To introduce yourself to parents, write a short biography that includes your past work experiences and education, as well as any fun, more personal information that you would like to share.
An introduction to your co-teacher or assistant teacher - Parents will appreciate being introduced to any other adults that will have a hand in teaching, guiding or disciplining their child.
A daily schedule - This should be as specific as possible, but be sure to point out that it is a flexible schedule and may be changed according to classroom needs on a specific day.
A list of what the child will need each day - If children are to carry a backpack with an extra change of clothes each day, be sure to point that out in the handbook. If you have cubbies or a cabinet in which to store these supplies, explain to parents how you will be handling these items.
Your discipline policy - If time-out is your preferred method of discipline, be sure to point that out in the handbook. If your approach to discipline is based on what you know will work for each specific child, include any of the methods you may be using in your classroom on a given day.
A list of the learning centers - Give a short description of each center that will be available in your classroom on any given day. Include the skills the child will be practicing while in that center, as well as some of the activities the child will encounter if he chooses to play in that center.
Practice Makes Perfect
Enlist the help of a few fellow teachers to help you get ready for the process. If you choose to have parents be seated while you make a short speech about your classroom, practice giving your speech in front of a few of your peers before parents arrive. If you are going to host a family orientation event, plan a few activities that children can participate in on their own such as play dough or another simple art activity, sand in the sensory table, or a dramatic play activity. Set these up in a way that encourages children to clean up on their own, or consider asking a fellow teacher to help keep the children occupied while you address their parents. Create nametags to help you keep track of all of the new people you will be meeting during orientation. Be sure to include the name of the student on the parent's nametags to help you determine who belongs to who!
Last but not least, don't stress! You have the skills necessary to teach preschoolers effectively, and orientation is your chance to share your knowledge with parents.
References
Author's own classroom experience.
Decker, Celia Anita and John R. Decker, Planning and Administering Early Childhood Programs. Macmillan Publishing (1995).