Four Helpful Books That Teach Children How to Tie Their Shoes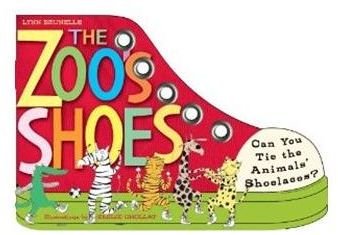 Getting Preschoolers Started
Shoelace board books and storybooks are a great way to introduce your preschooler on how to tie their shoes. Children can learn this skill by learning basic shoelace handling, lacing and tying through board books. They can also learn through storybooks aimed about the joy and aggravation of learning to tie your shoes. Here are a few suggested books to use.
Create Your Own Shoelace Book
A fun project to do with your preschooler is to create your own shoelace book. All you need is a pair of brightly colored shoelaces, markers, scissors and cardboard. Draw a shoe onto the cardboard and use a marker to draw in the holes where the shoelaces will go. Next cut the shoe out and the holes in the shoe. Then take the shoelaces and thread them through the holes. You can also make up a song about tying your shoes and write it on the back of the cardboard book.
Children's Shoelace Books
There are plenty of shoelace books out on the market that teach tying shoes, but which ones are worth buying? Here is a list of the best books to buy for the classroom.
The Zoo's Shoes
_
The Zoo's Shoes, by Lynn Brunelle, is a 14-page shoelace board book that centers on a bunny who teaches all the other animals in the zoo how to tie their shoes. This book supplies laces for the children to practice tying the "bunny ears knot." It is a cute, colorful book that retails around $10.00.
Red Lace, Yellow Lace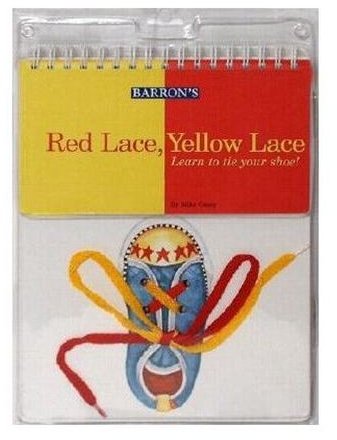 Red Lace, Yellow Lace, by Mark Casey, Judith Herbst and Jenny Stanley, is another board book that contains laces for the children to practice tying. This book is 24 pages and uses rhyming and colorful illustrations to help in skill acquisition. There are also detailed instructions on how to tie your shoes using the "bunny ears" method. This book can be purchased for around $12.00 at your local bookstore or on Amazon.
Lucas and his Long Loopy Laces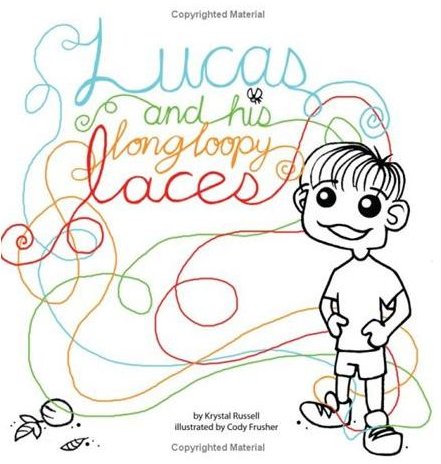 Lucas and his Long Loopy Laces, by Krystal Russell and Cody Frusher, is a book geared toward 3-8 year olds. This book is 44 pages of rhyming about a boy named Lucas who can't tie his shoes. It's a cute story for preschoolers to listen to and learn about the trials and tribulations of tying their shoes. This book retails for around $11.00.
Look! I Can Tie My Shoes!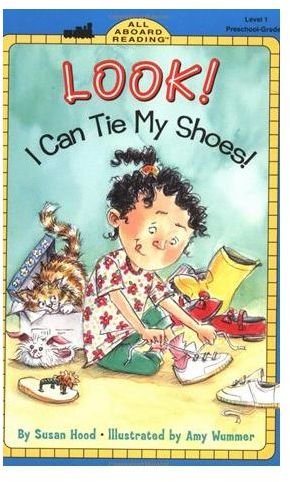 Look! I Can Tie My Shoes!, by Susan Hood and Amy Wummer, is an instructional book and storybook that centers on a little girl who loves shoes without laces. This book is 32 pages of rhyming words about how a little girl's mother teaches her to love shoes with laces. You can purchase this book for around $4.00.
All of these books that teach children how to tie their shoes are filled with colorful illustrations and large writing to help preschoolers get excited about tying their shoes. Owning one or all of these books will help promote the learning of this skill, while having fun at the same time.
Works Cited
Brunelle, Lynn. The Zoo's Shoes. New York: Workman Publishing Company, 2008.
Casey, Mark and Herbst Judith_. Red Lace, Yellow Lace._ New York: Barron's Educational Series,1996.
Frusher, Cody and Russell, Krystal_. Lucas and his Long Loopy Laces._ New York_:_ Tall Tails Publishing House, 2009.
Hood, Susan and Wummer, Amy. Look! I Can Tie My Shoes! New York: Grosset & Dunlap, 2002.
Image Credit:
• Lucas and His Long Loopy Laces Photo
• Look! I Can Tie My Shoes Photo
• All Images remain the property of the respected developers