Ideas for Using Big Books in Preschool as Learning Tools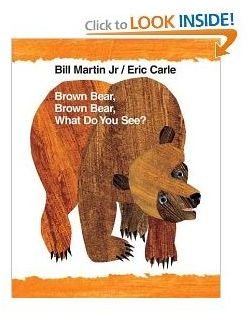 Shared reading with poems and big books is an important element to any early literacy curriculum. With the use of these large books, young children can learn many early reading skills like concepts about print, letter sounds, and rhyming.
Using Big Books
Shared reading with big books provides children with the lap reading experience many children have at home with their parents. It allows children to see both the pictures and the text of a book as the teacher models reading skills and strategies. There are many concepts for preschoolers to learn through shared reading with big books.
Concepts about Print
Teach your students about the conventions of print with big books. When you share a larger book, point out the author and illustrator's names on the cover and title page. Use book language as you read: "Let's turn to the first page of the story. What do you see in the picture at the bottom of the page?" Use your finger or a pointer to point to the words as you read the story. This will help the children learn that the print has meaning and things like left to right and top to bottom directionality.
Concepts about Words and Letters
Use big books to help children focus on words and letters and to begin learning to read some words. As you look through the pages of a book with the class, talk about something you see in a picture and let the children help you find the word for it. "I notice a duck in this picture. I wonder if we can find the word duck in the words. What letter would you expect to see at the beginning of duck? Who can show us the word duck on this page?" If you have a word wall, point out word wall words in the text or let the children take a turn finding them. As the children begin to focus on the print, they will begin to build their knowledge of letters and sounds.
Confidence About Reading
As you read and reread big books to preschool children, they will begin to "read" along. They will be able to pretend to read a big book alone, and this confidence will help them begin to build their reading skills. Shared reading helps children feel that they can read and have fun doing it. They gain a basic understanding of how reading works and the conventions of print, laying a strong foundation for learning to read.
Suggested Books
Look for books that don't have too much print; have predictable, repetitive text; and have pictures that support the text. You also want to choose books that will be appealing to preschoolers and fit into your units or themes conceptually. Here are a few favorite big books for preschoolers:
Brown Bear, Brown Bear, What Do You See? by Bill Martin, Jr.
Mrs. Wishy Washy by Joy Cowly
The Carrot Seed by Ruth Kraus
Rain by Robert Kalan
I Went Walking by Sue Williams
Pumpkin, Pumpkin by Jeanne Titherington
Where to Purchase
There are many places you can purchase big books for your classroom. You can find them online or in person at educational stores like Scholastic and Lakeshore Learning. Rigby, a division of Houghton Mifflin Harcourt, and Wright Group, a division of MacMillan/Mcgraw-Hill, are popular publishers of many big books and leveled readers to use in the classroom. You can even find some popular titles at Amazon.
The addition of shared reading with these great books will set your students on the path towards becoming confident, skilled readers.
References
Allington, Richard L. and Cunningham, Patricia M. Classrooms That Work. Harper Collins, 2010.
Image: Brown Bear Brown Bear, What Do You See? Amazon.com