Boredom in the Classroom
Boredom can really wreak havoc on a normally well-behaved preschool class. Children will not stay engaged forever, which means that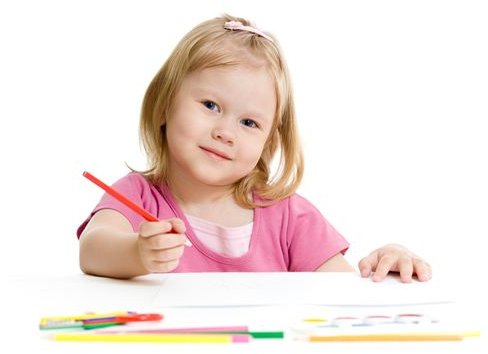 they are more likely to find inappropriate ways of entertaining themselves when they are not actively engaged in the classroom. Rest or nap time can be a dangerous time since many preschoolers find it hard to stay still for an extended amount of time, especially if some of their friends are resting or sleeping and they need to keep their voices down. Read on for some boredom buster activities for early childhood classrooms. Keep these ideas in your back pocket to use when boredom sets in.
Boredom Busters
Nap Bags
Purchase some canvas tote bags for your classroom. In these bags, place a few picture books, small puzzles, and other tiny quiet toys. Visit a thrift store to purchase gently used picture books and toys. These bags should be given to children who are no longer napping in the afternoon during your classroom's scheduled rest time. Allow children to rest quietly for a few minutes before bringing the bags out. The bags an also be distributed to children who wake up before their peers.
In addition to these bags, invest in a few picture books on tape and a good walkman with child-sized earphones. Allow non-sleeping children to listen to books on tape quietly on their cots. Limit use of the walkman and earphones to about ten minutes per child. A boredom buster can soon become stale if used too often.
End of Day
Another danger zone in early childhood classrooms can be the end of the day. Teachers are usually busy cleaning up the room, getting ready for the next day, and greeting arriving parents and caregivers. The remaining children are often left to entertain themselves for the last few minutes of the day. Keeping children's hands busy during this transition time is essential. Try a playdough activity at this time as it can be easy to clean up. As an alternative to playdough, try model magic or modeling clay.
Another fun activity for this part of the day is to switch roles. When you're drained for the day and can't come up with one more activity, have the children pretend to be the teachers. Let them choose an activity, within reason, and teach you. Children will enjoy the power of making the rules!
The end of the day can also be a great time to bring out board games and other activities that are not appropriate for a large group of children. Use the small group time to introduce early childhood board games such as Chutes and Ladders, Hi Ho Cherry-Oh, and Memory. The children will appreciate the one on one attention.
If you are too involved in preparations for the next day to help children with a board game, have the children help you. Children can help sweep floors, wipe down tables with soapy water, or hang up the day's artwork. Getting children involved in classroom prep will help them feel like an important part of the classroom community.
These danger times do not have to be scary. Boredom buster activities for early childhood classrooms can come from anywhere. You are only limited by your own imagination.