Teaching Surveys as an End of the School Year Class Activity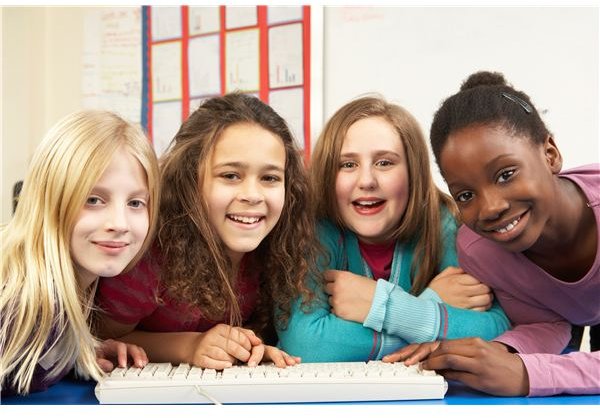 Creating a Survey
_
Place students into small groups. It is best if the group is no bigger than four students.
Ask students to select a topic that they want to know what a group of middle school students thinks. It is usually best to stray away from the school lunches. The list is endless. However, here is a list of possible topics:
music
books
movies
fashion
cars
bicycles
video games
sports teams
sport celebrities
video systems
make up
hair care products
computers
computer software
cell phones
digital cameras
Once the team has selected a topic, they need to figure out what they want to know specifically about that topic. They should come up with three to five questions to ask a group of students. It helps if students can give one-word or short answers to make the charts.
For example, if the group selected books, they could ask the following questions:
1. How many books did you read this school year?
2. What genre of books do you like? (action/adventure, romance, fantasy, historical fiction, realistic fiction, science fiction, etc.)
3. Who is your favorite author?
4. What is your favorite book?
5. What book turned movie is your favorite?
Once the survey questions are complete, students need to make a survey. They should type the survey neatly without spelling or grammar mistakes and then print multiple copies. There should not be a place for students' names on the survey_._
Go Out and Survey
Students should select a group of students to survey. They should try to survey at least 100 students. If there is not enough time to do so, the teacher can pare down the number. For example, they could survey sixth grade students in team A. Alternatively, they could survey fifth period lunch. They could survey all the eighth grade students who have a certain teacher.
The group should then go out and ask students in the selected group to complete the survey.
Tally Data
Students will take the data they found in the surveys and tally their results. This is somewhat time-consuming, so provide class time for this or assign the group members to take a stack of surveys home. Then, when the group comes together, they can add all of the results.
Students should look at their results and see if there are any patterns, trends or unusually popular answers. Students should also come up with a conclusion from what they found. What caused trends? Why was one answer so popular?
Make Charts and Graphs
Students will make charts or graphs to present of their information. These can be made on the computer or using graph paper. They should label the final copies of the charts, which should be both colorful and neat.
Present Findings
Each group will present its findings. They should introduce the group, state the topic and explain what they surveyed. Then they will explain their charts. The presentation ends with the group's conclusion on the trends and patterns in their survey.
Assess Presentation
You can assess the survey presentation with a rubric. The criteria for the presentation may be teamwork; organization and accuracy of survey tally; visual aids; and presentation skills.