5 Minute Activities for the Middle School Classroom to Fill in Some Time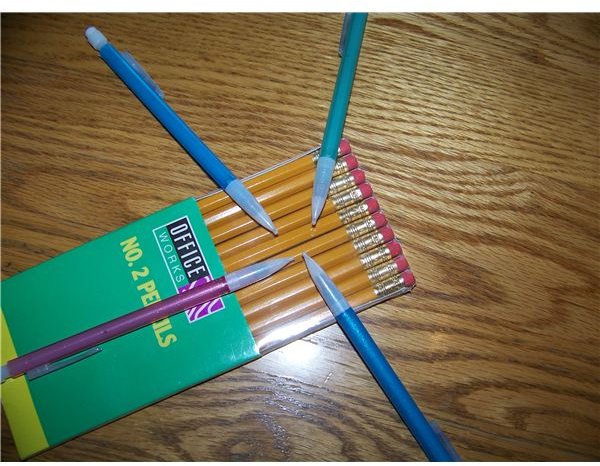 Short Activities
Use your five minutes of extra time wisely. If students are not busy with something they tend to misbehave. Here are some ideas to get you started:
Learn about Fellow Students
These short tasks are a great idea for students to get to know each other. Some of interviewing will include the use of paper and pencil. Other tasks will ask students to move to create "living lists."
**
Ask the Five W's – Students need to a fellow student five "W" questions (Who, What, Where, When and Why). For example, here are a few: Who is your daddy? What is your grandfather's favorite food? Where did you get that shirt? When did you leave your house this morning? Why did you choose those shoes? You can have students write the info on a note card to save. The next time you have an extra five minutes, students can share what they found.
Find Someone Similar – Students can find someone else in the room who has the same birthday month, same taste in music, same favorite movie genre, same color pencil, same size shoe, same letter that starts a part of your name, etc.
Have students find one person for the first class period and then they have to touch their nose. When everyone is touching his or her nose, then you know that everyone has found somebody. Treats for the nose touchers is always a nice touch. Or, you can make this a timed test. Students can see how many people they can find in the short amount of time.
Find a Group -- Students need to find a group of students who have a dog, a cat, a fish, a lizard, brown eyes, blue eyes, green eyes, etc. There should be around four or five big groups in the room at the end of the five minutes.
Bodies in Order – Students can work together to put the whole class in a specific order or in a line, such as in order of age, in order of birthdays, in order of height, in alphabetical order by last name, alphabetical order by first name, etc.
Trivia, Words of the Day & Mad Libs
There are websites that have trivia or material that you can go over in the last minutes of class. Some suggestions are as follows:
Internet4classrooms.com has daily doses of trivia. There are facts of the day and famous birthdays.
Sheppardsoftware.com has trivia questions that you can project from your computer on a variety of topics.
Sciencespot.net has science trivia with a PDF file that you can download to make trivia cards.
Triviacafe.com has a variety of trivia questions and even allows your students to compete with others.
Eduplace.com has a section called Wacky Web Tales that work like Mad Libs online. You can add a few adjectives, nouns, and -ing verbs and you have a kooky story.
Reviewing Content
If you have a big test or an achievement test coming up, you can use the last few minutes for review. When you review without giving a grade, it helps to have small pieces of candy or treats for correct answers.
It is important to make reviewing fun. You can even add balls to this activity. Students who answer questions correctly get the chance to try and throw a ball in a hoop or basket. If you have time to do this on a regular basis, you can create teams. Students will want to review at the end of class to see what team will win.
For questions for the review games, you can use the following:
Give a definition of a term and ask students for the term.
Ask the questions at the end of the chapter in the teacher book.
Ask for rules of operation in math, grammar rules, memorized amendments, etc.
Read a Suspenseful Story Out Loud
Believe it or not, middle school students like to be read to during class. If you select the right book, students will ask you to read every day at the end. It is important that the teacher enjoys reading as much as the students will enjoy listening.
It is important that you use every minute that you have with your students. If they are not learning, they will find other things to do, such as become a disruption. Making these quick activities fun will make it more enjoyable for everyone.
References