The Internet Is Good
While there are plenty of reasons for people to be concerned over students wandering the Internet unsupervised, there are even more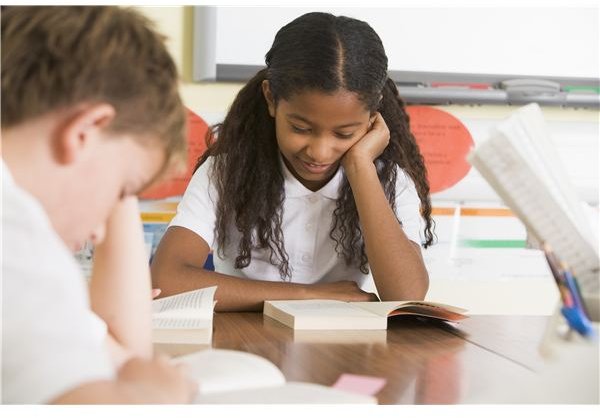 ways the Internet can be used to improve the educational experience. Many teachers have already discovered the benefits of using publisher websites such as Pearson Success, Harcourt School and Houghton Mifflin's Education Place. In the same ways that these websites are valuable learning tools, there are also wonderful websites that can be used to match up multicultural education and Internet use.
Social Media and Multicultural Education
One of the best places to start in terms of multicultural education and Internet use is the area of social media. Websites including Facebook, Twitter and YouTube can be useful tools for up to the minute multicultural information. While Facebook and Twitter might best be most often used for networking between teachers, these sites can also be used to gain an eyewitness perspective on international current events. For instance, students half-way around the world might use social media sights to describe their feelings when tragedies strike. Using this in multicultural education can put a real face to what might otherwise seem like random happenings.
Using YouTube in multicultural studies can be even more powerful. Teachers can enrich their curriculum in a variety of ways through the use of YouTube clips. Here are some examples of videos that might be fun for students to watch.
A tribal people group in Africa or the South Pacific doing a traditional dance
A native speaking or singing in a foreign language.
A chef describing the steps of how to prepare a dish from the culture that is being studied.
A virtual tour showing the capital city or country side of the country being studied.
A clip of a parade, holiday, or other tradition being celebrated.
With a little creativity, teachers can find relevant YouTube clips are just about any subject. It is, however, important to preview the clips prior to presenting them to the class as some clips may contain inappropriate language or dress as compared to Western norms.
An alternate use for YouTube and multicultural education might involve dividing students into groups and allowing them to make and post a video clip of their own asking questions about a given country and culture. Students could then track and validate any responses they receive.
Teacher Resources
The possibilities for multicultural education and Internet use are virtually limitless. With just a little bit of effort teachers can dig up all sorts of options for online multicultural educational opportunities. Here are a few links that should help generate more ideas for teachers wishing to pursue the Internet as a tool in multicultural education.
Skype with Foreign Classrooms — American teachers are not the only ones wishing to education their students about other cultures. Skype technology provides a direct means for talking in real time with students in other lands. While it might be necessary to limit skyping to students in certain time zones, it is certainly worth the effort for students to be able to see and talk with foreign students.
Global Education Collaborative — This website provides lists of projects and conferences designed to bring teachers and students together worldwide.
Multicultural Math Problems — This site provides math problems related to familiar objects in different countries. These could easily be used as math worksheets or handouts that would relate math studies to a multicultural curriculum.
Run With It
With so many ways to connect multicultural education and Internet studies, teachers should definitely pursue the plethora of data available to help them build more robust and relevant multicultural educational programs.