Dropbox Tips For Teachers: Why You Must Get Dropbox!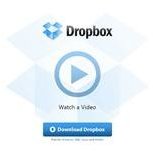 What Is Dropbox?
Dropbox offers users an online backup service, free file syncing, and the ability to share your files with others. It will allow you to access
your stored files on a Mac, PC, and Linux computer, or on the go with a mobile app for the iPhone, iPad and Android devices. Changes to your files are backed up online, and can be accessed from any computer with internet access. The whole process is automated, works in the background, and won't slow down your computer. It might sound too good to be true, but I am a teacher who has been using this free tool for two years now, and I can't imagine life without it.
How does it work?
After you sign up for a Dropbox account, you download a special folder to any computer or portable device that you work with. At school I have a Dropbox folder on my Macbook, and at home I have one on my PC. Anything I put into my Dropbox folder is automatically backed up to my online archive, and synced to my other Dropbox folders on other devices.
Say, for instance, you were working on creating SMART Board Math activities at school, but didn't quite finish what you wanted to get done, so you save it to your Dropbox folder. Once saved, a copy of your file will quickly appear on your home computer, exactly as it was when you saved it. You can finish it off at home that night and save it, safe in the knowledge that the latest version will be in your Dropbox folder at school the next day.
Advantages for Teachers
1. It's free: All educators like free tools, and the basic Dropbox account is exactly that. You get 2Gb of free storage to sync, store and share your favorite files. Unless you deal with a lot of large video files on a regular basis, this is a generous storage amount that will likely cover most teacher's needs. If the majority of your files are text based, or SMART Notebook files, you will need literally hundreds of files to reach that 2Gb limit.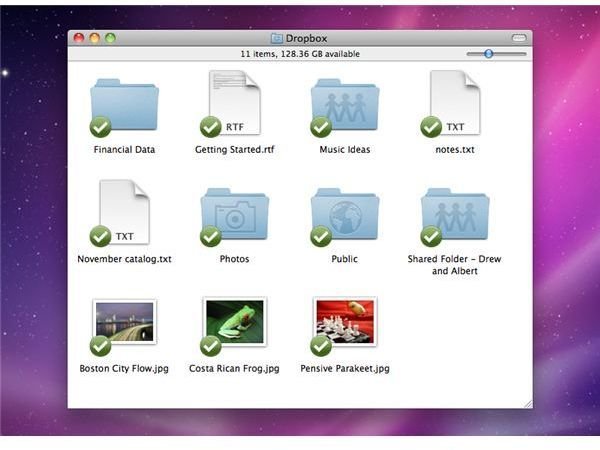 2. It's convenient: Once you get Dropbox and start to use it on a regular basis, you will quickly love how easy and convenient a system it is to use. Forget about emailing yourself files, buying expensive CDs/DVDs, or trying to find that elusive flash drive, because all you need to do with Dropbox is save your file. It will then be backed up and synced to all the devices you have a Dropbox folder on. You don't have to tell it to do anything, run any programs, or schedule anything, as it works seamlessly in the background. Even if you are away from your Dropbox computers, you can still logon to your account online and access all the same files you have on your computer, download them, and use them as you see fit.
3. It saves you time: While this may get me in trouble with your school technology coordinator, using Dropbox can negate the need for you to make those tedious backups to the server every week. Dropbox can be your new backup solution. If your school computer crashes, and you lose all the files on it, you can download a new Dropbox folder, login to your account, and sit back and watch as your saved files download and assume their previous place on your restored hard drive. Everything will soon be just as it was before your computer crashed.
4. Share files: You can share files, or even folders, with other Dropbox users. So, if all the teachers in your building get Dropbox, you could, for instance, create a folder to share links to your favorite educational games sites. Whenever one teacher adds a new link, it will be available for everyone to view. You can also share a link to one of your files by sending teachers a link to download it directly from your own Dropbox. That way, you don't have to clog up someone's email with large files that take a while to send and receive.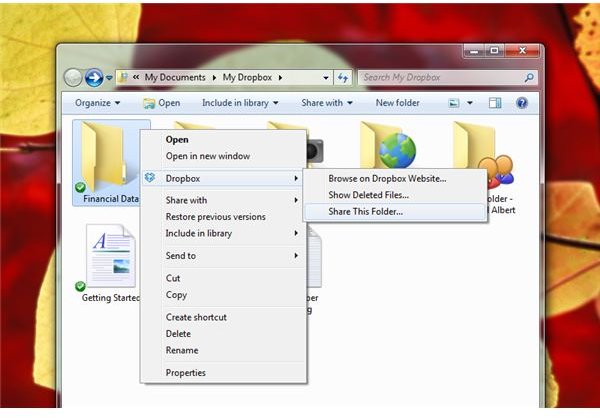 5. Use it with students: Students who have Dropbox accounts can enjoy all the benefits listed above for teachers. However, they can also use it to submit assignments, and store their e-portfolios. Once they finish an assignment, they can share the file with you by sending you a link. The teacher can then read the file, highlight and leave comments on it, and save the annotations for the student to read later. There is no waiting to see the teacher, forgetting a flash drive, or losing a CD/DVD.
Some teachers have even floated the idea of having Dropbox installed on all the computers in a school lab. The teacher creates a folder in their Dropbox account for each computer, (computer 1, computer 2, etc), and shares those folders with the relevant computer accounts. Now you have all the files that are saved on those computers in one place - your Dropbox account. If the students save files with their name on the file, you can quickly access a day's work from one folder. You can even add files or links that you want students to look at by dragging files into the folder that you shared with the lab Dropbox accounts. This is one of my favorite Dropbox tips, just be aware that, as of now, you can cannot adjust permissions on files. All users have full read and write access to shared files.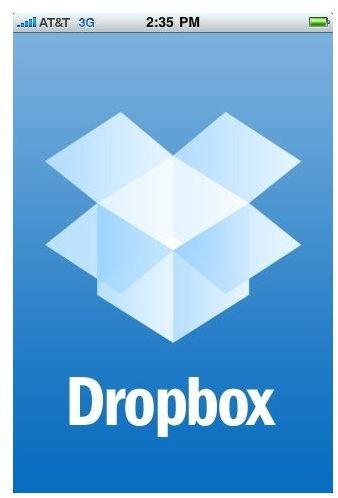 6: Earn more space: The Dropbox referral program will give you 250Mb of additional space for every new user that takes up your invitation to download Dropbox. However, it also gives the new user an extra 250Mb of space. You could start a 'sign up and pass it on' chain in your school so that all of your staff have at least 2.25Gb of storage space to use, while many will have more.
7. Use the Mobile apps: Dropbox can be used on the iPhone, the iPad, and on Android devices. Simply download the relevant app, and have access to your files wherever you are. It is a great example of mobile learning. All popular file types can be displayed on these devices when you download the Dropbox mobile app.
How to Get Dropbox
You can get Dropbox for your own computers and mobile devices by visiting Dropbox.com and signing up for a new account. You need to enter an email address and a few basic details, but after that you can download your very own Dropbox folder to start backing up, sharing and syncing your files. Do you want to start with 2.25Gb, instead of the standard 2Gb? Use my referral link to jump start your account.
As stated above, the basic account is free, so you can try it out at no cost for as long as you want and additional storage can be paid for on a monthly subscription if required. This is a great tool for teachers to use, and one that will truly make your life as an educator easier on a day by day basis, so I strongly encourage your to try it if you are not already using it.