Learning Success with Creative Projects in Class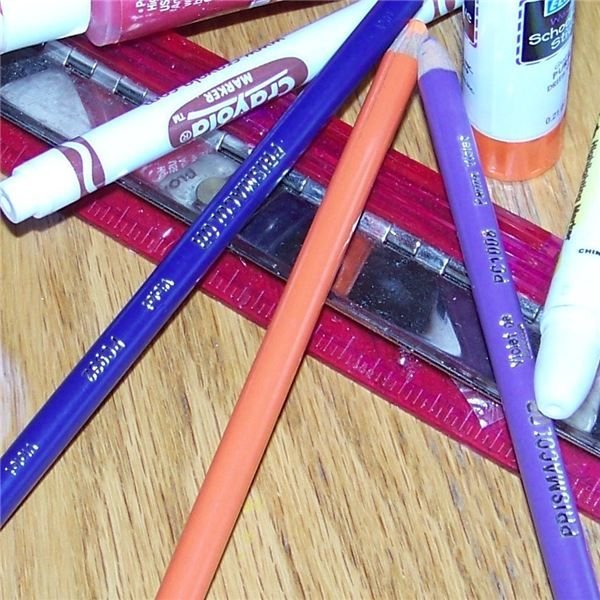 Successful Creative Projects
To have a successful creative project, it is all about the structure of the project and the assessment. Great projects need to be super organized and well planned for students to execute a project and to learn from it.
Structuring a Creative Project
In order for the creative project to not turn in a free-for-all chaotic class, the teacher must structure the project with rules and tasks for all of the students. One cannot just tell students they need to make a creative project, have a table of markers and construction available and expect quality projects to be completed.
Creative Project Sheet
I am a firm believer in a project sheet because I am a visual learner. An instructor can tell me what I am supposed to do, but I only remember a few instructions. I believe that many of my students are just like me. So, I always give a project sheet and discuss it with the students for those who are auditory learners. The project sheet should include the following:
Overall description or goal of the project
Detailed steps on how to complete the project
Tasks, jobs or roles for all students in a group if the project is a collaborative one
Model Project
Sometimes it is almost impossible to have a model of a completed creative project available for students to view. However, I have found that having one available really helps to raise the bar of the quality of a project.
A tip for gathering outstanding models is to ask students who did an outstanding job to keep the graded project, to make a copy or to take a photo. Most students will be flattered. The biggest problem is finding storage space for a completed project. So, if storage is a problem, photos are the best idea.
Assess by Rubric
The best way to grade a creative project is to use a rubric. The rubric should be ready to go when the project sheets are given to the students. This will allow students to know how to be successful, or many students will tell you they "know how to get an A."
In addition, it can be difficult to not be subjective while grading projects. If how the project will be graded is clear to the students and the teacher, it will be easy to grade for the teacher. In addition, the students will understand the grading process as well and hopefully will not pester the teacher about the final grade.
Criteria for a creative project rubric can be organization, content, research, teamwork, neatness, use of color, presentation skills, etc. A great free teacher resource is rubistar.4teachers.org
So, give creative projects a try again or for the first time. You just need to remember to have an organized project sheet, exemplary model and well thought out rubric to make the project a successful one.