How Can Teachers Use Skype in Education?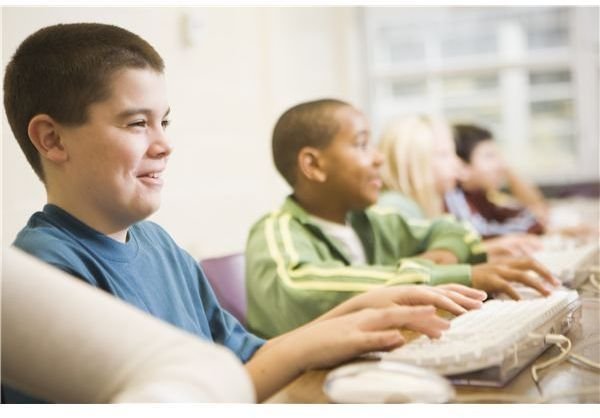 Setting Up Skype in the Classroom
Before setting up Skype, teachers must check with the school authorities on whether they have any objections to students using
Skype as a social media tool in the classroom. The best argument for using Skype at school is that it is free to download and use. Provided teachers and students take the necessary precautions to protect their identities, Skype can be a wonderful opportunity to expand learning situations through voice, text and video sessions.
There must be enough computers with a high-speed internet connection if teachers want to use Skype as a learning tool. Downloading Skype onto the computers from the Skype web site is the first step to using it with students. Students will also need a web camera built into the computers and if there isn't one then the school will have to buy and install one for each computer if students want to use video during their Skype sessions.
Why Use It?
There are many reasons for using Skype in education including:
Virtual field trips: trips that are not possible due to financial reasons or distance can still be taken using Skype to transport students to another country or area.

Foreign language learning: Skype can be used to set up short communication sessions with native speakers as listening to and speaking a foreign language is essential if students want to improve listening skills and oral communication.

Interviewing: connecting with and speaking to an author or celebrity can bring classroom theory alive and make it real for students.

Homework help or extra lessons: teachers can offer help with homework, long-term projects or give extra lessons to students who are lagging through Skype.

Guest appearances: guest teachers or experts on a subject can teach students through Skype or give an explanation directly from their work environment.

Illness: students who are hospitalized or who suffer from long-term illnesses and are schooled at home can also benefit by being included in lessons through the Skype platform
How to Use It
Teachers often use educational networking sites to set up accounts and to search for other classrooms to interact with. These sites are a reliable networking resource providing teachers with free facilities to share ideas, lesson plans, cultural resources, experiences and to promote education worldwide.
Using Skype to invite authors as guests into the classroom is possible through sites like Skype an Author Network which provide K-12 teachers "with a way to connect authors, books and young readers through virtual visits."
ePals is a K-12 learning network that works much the same way as pen pals did before. Signing up for an account is free and teachers and students can look for others who have the same interests or goals as they do. Project-centered educational websites use Skype to communicate through various themes like language exchange programmes or global issues.
Using Skype in education is free and an excellent way for teachers to introduce the world beyond the classroom walls to their students. Teachers, parents and students can benefit from using Skype to share, find and provide information that will help students understand and experience the real world waiting for them outside of the classroom setting.