How to Use Podcasting in Your Classroom: Podcast Lesson Ideas and Tips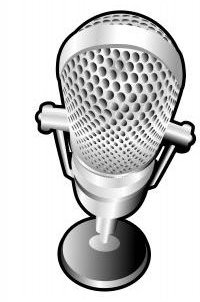 Podcasting in the Classroom
When creating podcasts in the classroom, these audio files may be downloaded by the students to listen to independently or in a learning station in the classroom. Or, they may be heard via a website or weblog.
There are many ways to create podcasts. And, they may be used in various cross-curricular learning. Here are some lesson ideas that you can use when incorporating podcasting in education -
Podcasting Lesson Idea #1: Word-of-the-Day/Week
For this lesson, teachers can create word-of-the-day (or week) lists. The recording may include:
Word (pronounced properly)
Syllabic pronunciation of the word
Spelling of the word
Meaning of the word
The word in a sentence
Synonyms and/or Antonyms of the word
This type of lesson is very useful when teaching a new language and introducing new linguistic concepts.
Another version of this type of lesson is to ask students to record their own word-of-the-day/week to share. They can record their word and then use it in a sentence.
Podcasting Lesson Idea #2: Class Report
For this lesson, teachers can create a summary of class activities for students and/or the families on a weekly or monthly basis.
Alternatively, students may work in groups to take turns in creating reports or summaries of what they've learned and/or what they did in class. This may then be listened to in class and/or shared with families.
Podcasting Lesson Idea #3: Student Interviews
For this lesson, students can create podcasts to record interviews. They can choose to record each other, their family members, their friends, and/or significant individuals.
Another possibility is to record 'role play' activities in podcasts. For example, if a class is doing a lesson in history, some students can 'role play' the role of reporters, while other students can 'role play' the role of historical figures.
Podcasting Lesson Idea #4: Sound Tours
For this lesson, teachers may wish to create digital recordings of places, activities, and other concepts. For example, when teaching about transportation, teachers may wish to create a sound tour podcast of what bus depots sound like, or airports, train stations, etc.
Students may also be encouraged to create their own sound tours using basic recording equipment like mobile phones. They can create a sound tour of their everyday activities or their favorite places to visit.
Podcasting Ideas and Tools
Look in to ePodcast Creator and/or Audacity.
Also see: How to download and record podcasts through iPhones