How Student Blogging Can Improve Reading Comprehension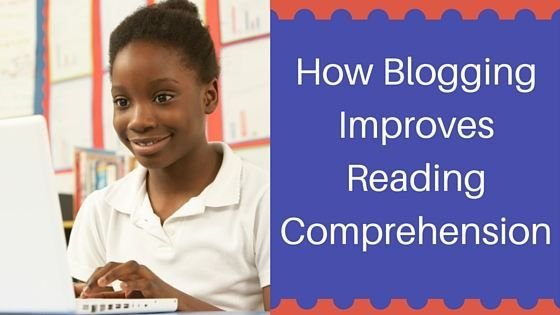 Blogging is quickly becoming a mainstay in the classroom. It's free for teachers to access and provides students with an authentic audience. What's more, it gives teachers a simple tool to tackle a complicated problem: improving reading comprehension in every student.
Blogging gives each student a chance to share their voice with an authentic audience in the context of learning and reading. Here are a few reasons why these factors help improve reading comprehension.
Connect Main Ideas With Real Life
Blogging forces students to interact with text in a way that they normally wouldn't. For example, when you use blogging in conjunction with a lesson or book, it gives students a chance to connect what they're learning in the classroom with life outside of academia simply based on the features that are available when creating a blog post. Within a blog post they can:
Embed related videos
Create or source related images
Link to other websites or sources
Format using headers that indicate priority and importance of topics
Understand topics enough to write a creative headline
In this way, blogging also helps students understand the text in a new way. It gives them a chance to understand, and show their understanding, in a different and more comprehension manner. When blogging about a lesson or a book they just finished, they may think: What images best describe this passage or topic? What resources can I use to support my point of view? Are there videos that touch on similar subjects?
Build Interest & Improve Motivation
The best way to improve reading comprehension is to get students reading more. This is a task that many teachers find daunting, but with blogging, it becomes less difficult to accomplish for a number of reasons:
Blogging gives students the chance to write for an authentic audience. Instead of writing a book report or filling out a worksheet for you, they're creating a blog post that can be shared with their friends and families. This motivates them to work harder and engage more with the work.

Blogging makes it easier for you to offer a personalized experience for each student. Rather than giving them a comprehension worksheet, give them five blogging prompts to choose from. Students can choose the one that interests them the most, making the idea of showing their understanding more engaging.

For students that love the blogging process, reading becomes more appealing because it gives them a chance to then write a blog post. This is especially true when blogging is directly related to their reading. For example, every time you finish a book you get to write a blog post about it.
Creates a Reading Community, Therefore Engagement
When you make blogging a regular part of your classroom, instead of using it just for homework and specific projects, students engage in ways that naturally improve reading comprehension. For example, when students regularly blog and are tasked with reading their peers' blogs and interacting with them via comments, they are also:
Learning new words
Reading perspectives that differ from their own
Writing in a casual and social manner about educational topics
Reflect on Progress and Areas of Improvement
When integrated into the classroom, blogs become a digital portfolio of student work. This gives students a chance to easily look back on what they've done and see what they've learned and how they can improve.
Create a monthly or quarterly reflective exercise where students look back on previous blog posts and answer a few questions:
Which blog post is your favorite? Why?
Which blog post was the most successful in your eyes? Why?
What do you know now that you didn't know then?
How can you improve in the next (quarter/month)?
This activity empowers students to be leaders on their quest to improve reading comprehension—they know where they've come from and where they're going next, which motivates them to be more active participants in their education.
About the Author: Jessica Sanders is the Director of Social Outreach for Learn2Earn, a San Diego-based education organization that offers Read-A-Thon fundraisers and reading motivation tools for teachers and schools. She grew up reading books like The Giver and Holes, and is passionate about making reading as exciting for young kids today as it has always been for her. Follow Learn2Earn on Twitter and Facebook, and check out their new ebook, How to Bring Technology Into the Classroom, just $2.99 on Amazon.com.