Encourage Student Engagement with Tips & Suggested Products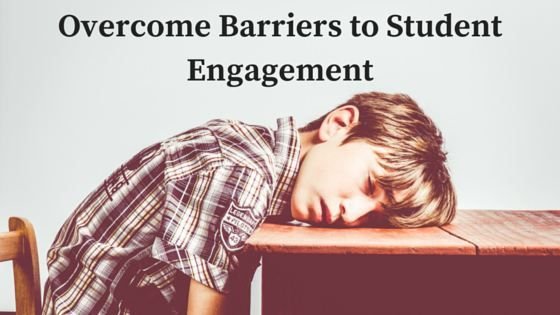 Jacob, a second-grader, wants to be the best student he can be. He does his homework, asks his teacher questions, and shows his parents his report card.
But Jacob's enthusiasm for learning often isn't enough. He has difficulty focusing in class, struggling to keep his attention on his teacher's lesson about fractions — even the shortest lecture is less fun than his parents' iPad at home.
Blaming Jacob for his inability to focus won't solve the problem; he isn't at fault for the many distractions of our fast-paced world. Instead, it's our task to tailor the learning environment for the 21st-century student.
Barriers to Effective Learning
Educators have long struggled with ways to maximize young students' short attention spans. Studies nearly 40 years old tell us that children can only keep their attention on a single subject in class for 15 minutes before their focus wavers, and constant exposure to tablets and smartphones is only exacerbating the issue.
Despite this, we continue to conduct our classes the same way. We force students to adapt to ineffective learning methods and cause them undue anxiety in the process. A recent study showed that 53 percent of students feel more anxious about school and homework than any other challenge in their lives, and 25 percent of children aged 13 to 18 today have a diagnosable anxiety disorder.
Students' struggles don't only stem from classroom distractions. Many children fail to get the nutrition they need, and a poor diet can lead to poorer performance in school. Fatigue caused by lack of sleep can also prevent students from living up to their potential. Children with televisions or computers in their rooms are especially susceptible to poor sleep habits.
As the research shows, students' classroom learning isn't tied to sheer intellect or school quality. Often, it's heavily influenced by distractions and further impaired by a lack of sleep or poor nutrition. To conquer those barriers, we must vigilantly seek new ways to engage struggling students.
Strategies for Student Engagement
Engagement methods and their effectiveness depend on the caliber of the teacher in the classroom, but with the right strategies, all teachers can bolster students' engagement:
1. Ask more questions. Asking questions and calling out names keeps children on high alert. Don't cause undue anxiety by putting a nervous student on the spot, but make sure everyone participates.
2. Don't let students be alone. Some students want to shy away and hide, either because they are anxious or simply because they are shy. Create a bright, welcoming environment and design interactive lessons to engage the students who are hesitant to volunteer.
3. Use visual media. Children today are more familiar with visual media than any generation before them. Tablets, televisions, and smartphones are central parts of students' lives, so use technology and visual stimulation to keep students interested. Don't settle for a slideshow presentation — include sound effects, add puzzles, and remember to pose questions to check students' understanding.
4. Encourage note taking. Make taking notes a fun, interactive activity for students. They can refer to their notes later, especially if their attention wanes mid-lesson. Note taking is a skill students will appreciate throughout their high school and collegiate careers.
5. Educate on sleep and nutrition. Students who are well-rested and properly fed learn better than those who are tired and malnourished. Educate your students (and their parents) on the importance of sleeping well and eating right. If school funds allow, buy snacks for the classroom and encourage hungry students to grab a bite.
Products to Help Students Retain Information
Changing up your strategy is the first step to improving student engagement, but you also need the right tools. These products provide a bit of fun while keeping students engaged in the subject matter:
This person-shaped highlighter grabs and keeps kids' attention. They love using these highlighters in class, so encourage them to highlight important notes for later study.
School kits featuring classroom essentials help students keep everything they need in one place, so pulling out the right studying aid becomes a group activity. Kids will love the animal-print design that reminds them of pets at home.
A good, colorful pencil makes writing fun. These change color when students' hands warm them, so kids have to write and take notes if they want to see the magic!
This ruler features pictures of every American president on the back. Made of vinyl plastic, students will enjoy having a sturdy tool that also acts as a handy reference sheet.
For lessons to make their mark, students must first be engaged in the classroom. Take student learning to new heights with high-impact strategies for engagement and fun classroom tools.
About the Author: Dave Sarro is the president and founder of Promo Direct, which was founded in 1991 in Torrance, California, and offers customized promotional products to business professionals