Tips for Inspiring Young Entrepreneurs in School and at Home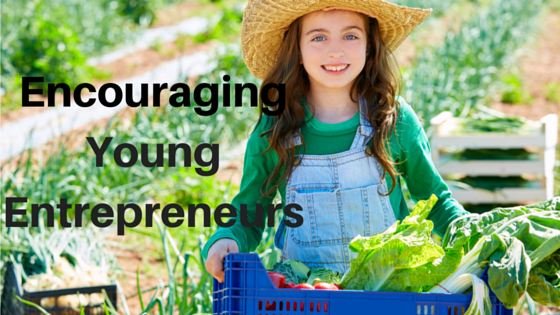 Entrepreneurship is at an all-time high in the United States today. The start of this increase in entrepreneurship began a few years ago and spiked in 2012, after Warren Buffet made the prognostication that things would get worse before they got better. Thousands of corporates, near panic at these estimations, as well as the faltering consumer spending trends, laid off workers. These displaced workers scrambled to find a way to keep up their higher-level lifestyle without losing everything. Many went into business for themselves as a result.
Entrepreneurship in K-12
The trend toward creating more entrepreneurs in the world has also inspired schools to join the trend by offering entrepreneur-based training classes in high schools. This trend will likely increase in the near future as more people are laid off at their places of employment and go in search of better pay.
About Entrepreneurship
Entrepreneurship is not for everyone, and it takes a special person to create a business and maintain it over the long haul. Business leaders and company managers will tell you it's no easy ride. There are ups and downs all of the time which threaten the status quo. New challenges must be met that require the ability to think on ones feet and to act fast in order to keep pushing onward.
Although not every student will choose to become an entrepreneurship, the skills of leadership, analyzing risk, and managing money are valuable for everyone and can be taught to students at home and in the class. Teachers are encouraged to prepare students to become innovative thinkers, inventors, and trend-setters, so that they can create companies of their own. This helps the global economy and helps employ future people who will need work in the coming decades.
But how do we foster entrepreneur skills in young people today?
Tips for Inspiring Young Entrepreneurs
1. Teach kids to think "outside the box." Have them look around their community or neighborhood and find a need. For example, if there is not a dog grooming business in their neighborhood, have them brainstorm about a service they could offer to groom neighbors' dogs for a fee. Have them consider the details involved, such as the type of equipment they would need to do it, how much it will cost, and other aspects. By showing kids how they can come up with new and different ideas on their own, you will help them to create their own unique concepts or ideas and to consider how their idea can evolve into a business.
2. Involve kids in small business ventures. If you are having a garage sale or bake sale, have kids contribute by helping with the planning of the event, estimating the cost of carrying it out, and the expected profit. By actually doing some of the tasks that they would do as a business owner, they will gain valuable skills for later in life if they do own their own business.
3. Have kids "shadow" your work experience for a day and ask them what they would do to improve things. Many parents have kids with them at work sometimes. Why not arrange for kids to shadow you at work for one whole day. Then have a long discussion about it afterwards over ice cream or pizza. Ask them questions such as: "What did you see when you were at my workplace?" "Did you think everything was run smoothly or did you see things you would change?" These types of questions are the types of things entrepreneurs deal with everyday in their own business and who knows, your child might actually come up with something your boss will use!
4. Teach them to be innovative thinkers. The best entrepreneurs are inventors at heart. They know that status quo, but they are bold enough to try to change it. When Steve Jobs (founder of Apple, Inc.) first thought of the idea of the iPod, he knew there were other mp3 players around but he wanted a better one. He wanted one with class and style and one that would be like "a thousand songs in your pocket." Thinking differently and taking something that is already invented but making it better, or creating something totally new like the iPad, is what entrepreneurship is all about.
5. Work with local school districts with gifted and talented programs or school events that inspire entrepreneurship. Many schools are now getting more involved in developing entrepreneurship programs for young people that can help prepare them for the real world of business. By working with your school programs, or helping start one, if they do not have one, you can take an important step toward giving kids the tools they need to thinking like an entrepreneur.
6. Read about what other young entrepreneurs have done. Have kids read about what other young people are doing on their own. Talk about their ideas and see what crazy ideas your child has that could just come true!
Helping kids learn how to create, innovate, and improve on the products and services in our world today is a great thing. It will make them better students and thinkers. And who knows? You may inspire the next Thomas Edison, Steve Jobs, or Henry Ford to set the world on fire. If nothing else, you will empower your child to think independently, to move toward new, unchartered territory, and perhaps to come up with something that the world has never seen before.
References