Go Wireless to Inspire: How to Adopt Digital Learning in Your Classroom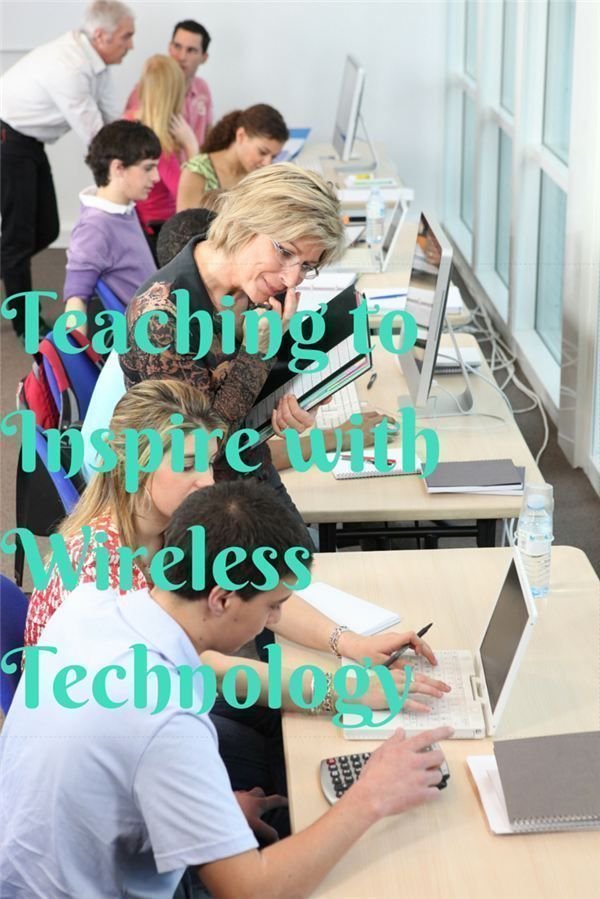 When technology is misused, it can cause distractions. Imagine being in the middle of a lesson while a couple of students are busy playing games or answering text messages. This not only interrupts you, but also interferes with other students' learning.
Teaching and technology can mix, but it needs to be controlled and limited. It's important to teach children how to take responsibility for their use of technology. Technology can have a powerful role in the classroom if it's used effectively. At Walker Elementary School in Milwaukee, mobile technology has become a huge part of how grades K-12 are taught. Its emphasis on digital learning has increased engagement and individual student growth dramatically. 
Technology can engage all students, reaching those who are put off by traditional forms of learning. It can give students more control over their education and lead them to be further invested and gain better results overall. As teachers, you know that every student has a different learning curve. Allowing students to follow along with a lecture in an app or online gives them the opportunity to catch up and look back over lessons throughout the course. 
No wonder kids are actively asking for more technology-friendly teaching methods. According to a study by Pearson, 69 percent of elementary, middle, and high school students want to use mobile devices in their classes. 
But how do you employ technology in your classroom without completely losing control?
1. Cut the Wires
I don't mean literally. Switching to wireless equipment will allow for the most productive use of technology in your classroom. Things with wires never seem to work properly — there's always the hour of detangling all of the cords, and when you finally get going, you're tethered to your computer for fear of tripping and ruining your cool reputation.
Connecting your lessons with wireless adapters like Chromecast or Apple TV will give you the power to make natural, interactive presentations. Instead of being stationed next to a document camera, you can use a phone or tablet as your digital overhead anywhere in the classroom — allowing you to engage your students while maintaining control.
2. Becoming a Technology Guardian
Research shows that if a teacher doesn't work with students to use their devices in keeping with their lessons, technology can be disruptive rather than illuminating. Sam Goundar of Victoria University of Wellington found that students engage more deeply with games and videos than with their course materials — when provided with course texts and notes online, students take a passive role in their own education. Teachers need to actively use technology to enhance their lesson plans, not replace them.
3. Give Students Ownership
Just as it's important for teachers to guide students' technology use, it's also vital that students feel ownership and control over how they employ technology to help them learn. Use your new technology policy to "flip" your classroom, giving students the opportunity to influence the direction of lessons. Use technology to connect your students to their own results. For example, i>Clicker allows teachers to give immediate feedback so students can improve as they go.
4. Change the Pace
One of the biggest learning opportunities mobile technology presents is the ability to customize, pause, record, and rewind according to the individual learning speeds and styles of your students. With technology like FocalCast, you can capture your materials and lectures as they happen and use them for follow-up exercises. Students can also easily collaborate on projects by connecting devices and enjoy more autonomy in their work.
5. Develop Your Policy
Once you've implemented technology into your lesson plans, you need to develop a policy that lays out all of your expectations for how the technology will be used and where the boundaries are. You'll need to decide when and how you'll restrict Internet use, and, just in case, you'll need some consequences in place if a student fails to comply with those restrictions.
For example, Vanderbilt University created an institution-wide "Acceptable Use Policy" that adapts to all syllabi and accounts for every student in each department.
With a thoughtful implementation process, clear objectives and consequences, and empowering yourself as a caring technology guardian, you can integrate technology into your classroom in a way that enlightens rather than distracts.
Start engaging young people who are already living and breathing technology in the other areas of their lives by helping them learn at their own pace and take ownership of their education.
As students at Marquette University, Devin Turner and Charlie Beckwith created FocalCast to provide students and professors with an easier way to share their presentations. FocalCast was recently accepted into the spring 2015 class of the No. 6-rated accelerator in the country, Capital Innovators.